Pilot licenses, or more correctly titled certifications, are issued by the Federal Aviation Administration (FAA) to pilots who have completed the required flight and ground hours for a rating as well as the practical test, known as the check ride, with an FAA-designated examiner.
This blog will outline the type of pilot licenses offered in Hillsboro Aero Academy's Professional Pilot Program both in our airplane and helicopter academies. This information will allow you to understand the licenses needed to progress in your career as a pilot, and how you build the hours necessary to obtain your first commercial pilot job and establish a career in aviation.
Each section below provides details about the individual ratings or certificates student pilots obtain during their training. I will provide more about specifics about each course and the FAA requirements to be eligible for the check ride. Hopefully after reading this blog, prospective students will have a better understanding of the type of pilot licenses needed for a career as a professional pilot and how to turn their aviation dreams into reality.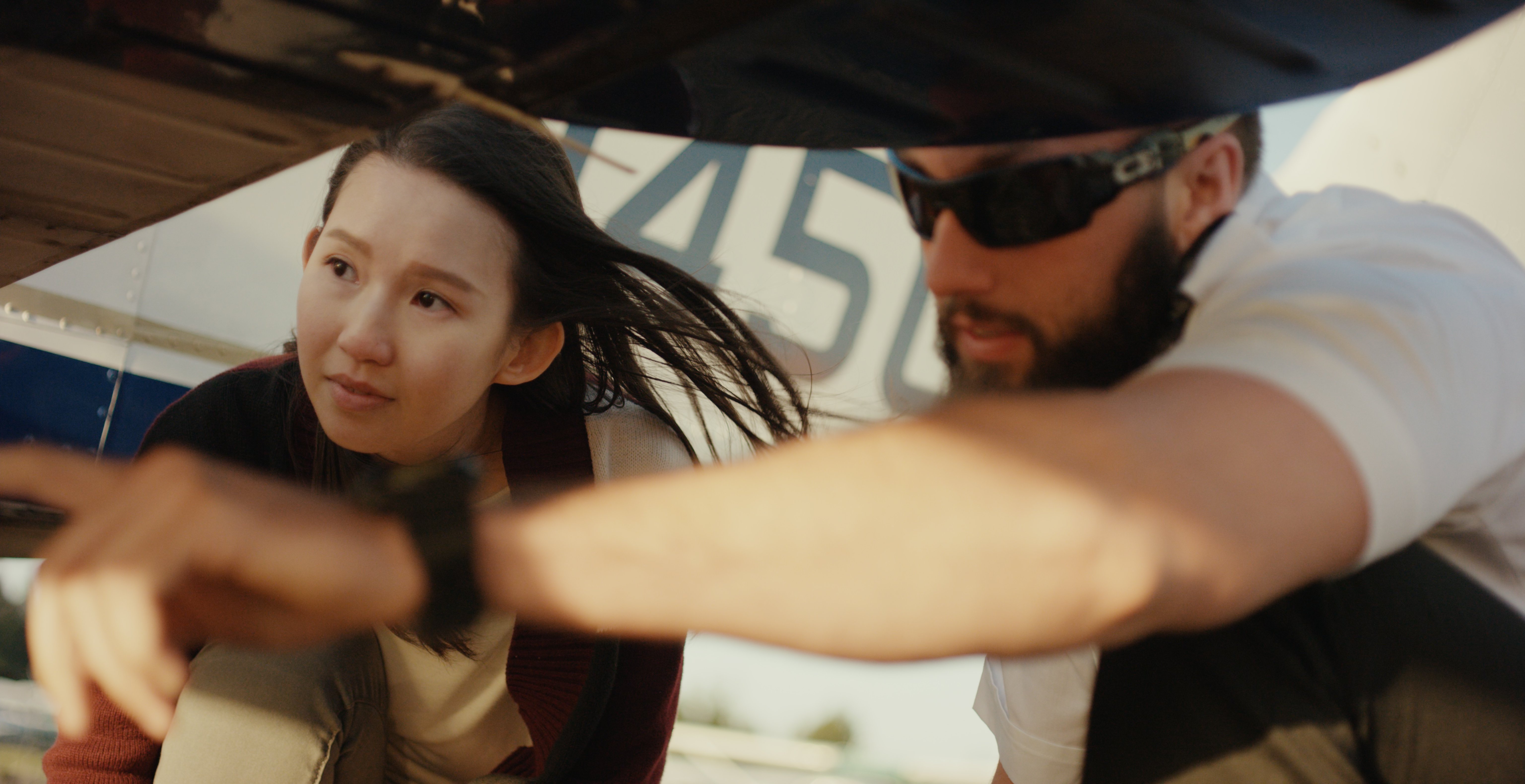 Private Pilot Certificate – The Training Foundation
The first step in both programs is the private pilot course where students work to get their Private Pilot Certificate. This is where students get their first hands-on experience at the controls of an aircraft. Whether it's an airplane or a helicopter, this certificate allows a pilot to fly for recreation with friends or family or for their own transport. It's the first step toward building the foundation of skills needed to become a commercial pilot.
Students learn basic aircraft operations as well as airport/heliport operations. You get a chance to experience a cross-country flight and learn more about navigation and radio procedures. And you learn about emergency procedures. These elements are skills essential for the pinnacle of your private pilot training, your first solo flight. A solo flight is just you at the controls of the aircraft without your flight instructor on board. Most pilots consider this to be the most memorable moment of their flight training.
When you have mastered the skills required for this course, you will be able to take the check ride examination which consists of an oral or ground portion and a flight portion in addition to the written test. The FAA minimum requirements on the airplane side for a Part 141 Private Pilot Certificate are 30 hours of ground training and 35 hours of flight training, although the average completion time is 50-60 hours. The helicopter requirements are similar, 35 hours of ground training and 35 hours of flight training with most people averaging 50-60 flight hours during their training.
Instrument Rating – Training for Flying in Real-World Weather Conditions
Once you have your Private Pilot Certificate, most pilots progress to their instrument training to learn how to fly the aircraft based solely on the instruments without using visual cues from outside the cockpit. This is an extremely valuable training course for those who wish to advance their training as all airplane employers require it and more helicopter employers are also requiring it now. In addition to navigating by the instruments, you will also learn advanced approaches, procedures for cross country instrument flying, and how to fly in poor weather conditions.
In the Pacific Northwest, where our three campuses are based, the weather varies dramatically by season which means a variety of conditions our pilots must be prepared for. While some people fear training in winter months because of weather, it's an asset to our pilots. They get a chance to fly in real weather conditions, not simulated ones. They will learn to make weather decisions based on changing conditions and develop flight plans accordingly. We believe that the weather and environment of the Pacific Northwest provide the best training ground for our students, and it actually makes them better, more prepared pilots when they take their first commercial job.
Once you demonstrate to your instructor that you have mastered the skills for this course, you can take the check ride examination for your Instrument Rating. For both programs the Part 141 minimum requirements are 35 hours of flight training and 30 hours of ground training. However, these are minimums required by the FAA and most students do need additional hours to master all the necessary skills.
Commercial Pilot Certificate – Pathway to Professional Pilot
You continue to further hone and develop your piloting skills during the commercial pilot training. You learn to fly to a higher standard with more advanced techniques which are required for commercial operations. Your Commercial Pilot Certificate is what allows you to be paid for your work as a pilot. During this course, you will learn how to fly professionally, about advanced aerodynamics, passenger considerations, and commercial rules and regulations.
When you first start your commercial training, we work on building your experience flying to different locations, so you become comfortable flying into new areas. In the second part of your training, we focus on refining your knowledge and abilities to help prepare you for your first job as a commercial pilot.
The FAA minimum required hours for a Part 141 Commercial Pilot Certificate in our helicopter program is 30 hours of ground training and 115 of flight training. At least 20 of those hours must be completed with a flight instructor. For our airplane program, the FAA minimum requirement for a Part 141 Commercial Pilot Certificate is 35 hours of ground training and 120 hours of flight training. Remember these are just the minimums required and most pilot need more time to become proficient. When you pass your check ride and obtain your Commercial Pilot Certificate, you are on the path toward your future career as a pilot.
Certified Flight Instructor (CFI) Rating – Learning to Instruct
Most operators in the helicopter and airplane industries require at least 1,000 flight hours of experience before they will consider you for pilot positions. And for some industry segments such as the airlines, it's 1,500 hours that are needed. Most people complete their training with about 200 hours on the helicopter side and 250 hours on the airplane side which means that there are still a significant number of hours that need to be built to progress in your career. The majority of pilots build these hours by working as a flight instructor. Working as an instructor allows you to build hours while also getting paid for your work instructing new student pilots.
During this course, you will learn how to provide flight and ground instruction to new students and work on your teaching skills. You will also learn how to effectively evaluate and motivate students to ensure they are continuing to make progress in their training.
Once you prove you have mastered the skills required to be an effective instructor, you will be able to take the check ride examination with an FAA examiner. The FAA minimum hour requirement for a Part 141 CFI Rating is 40 hours of ground training and 25 hours of flight training.
One important note for those interested in the helicopter program, you must have at least 200 hours in a helicopter, 50 of which are in the Robinson R22 in order to instruct in it. Most flight schools, including ours, use the Robinson R22 for flight training so making sure you can obtain these hours during training is very important for those who wish to become flight instructors.
HAA hires many of its graduates to work as flight instructors in both our airplane and helicopter programs. It's a great opportunity to build additional experience and earn your first professional pilot position. You learn a great deal working as an instructor that will help prepare you for future pilot positions in the industry.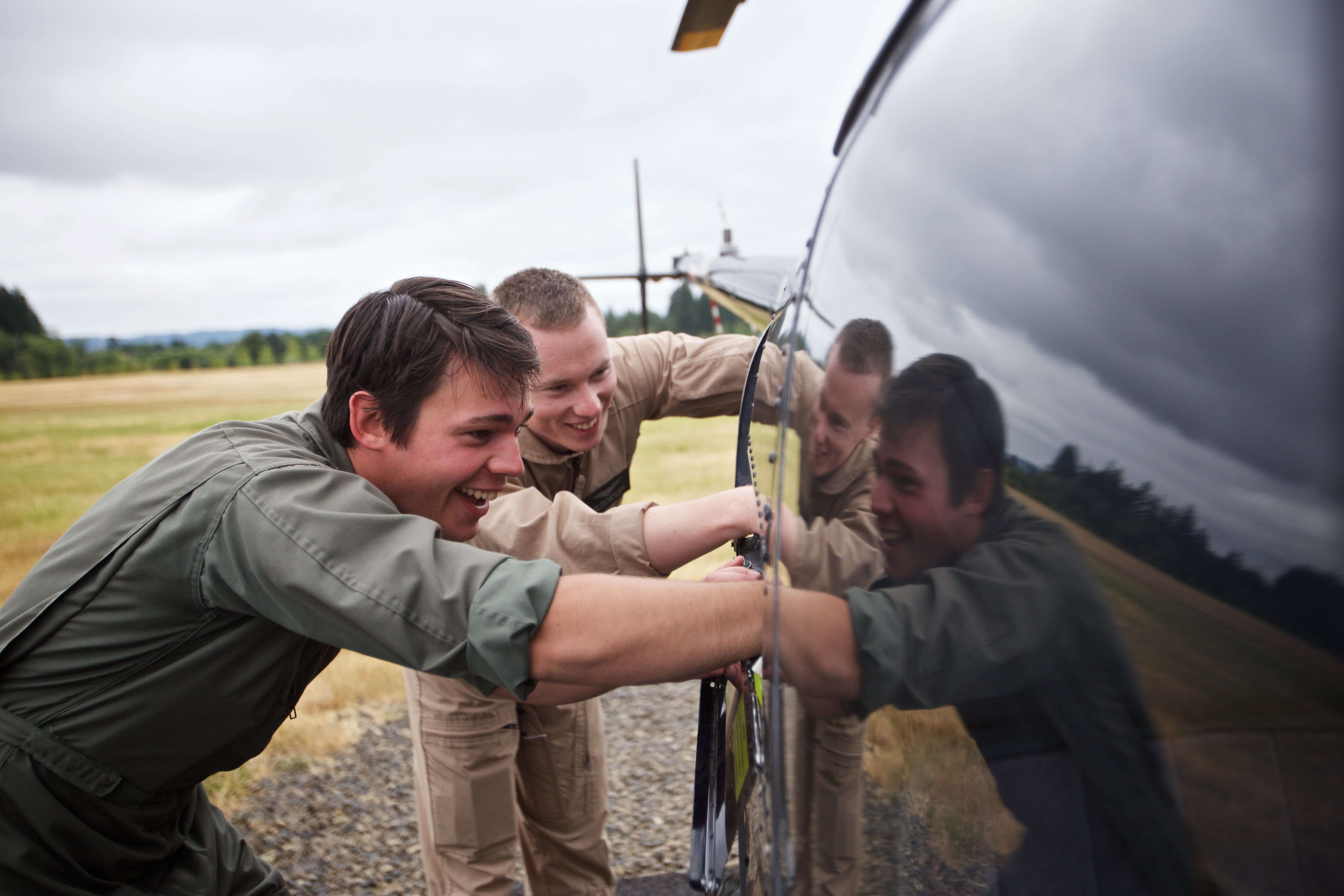 Certified Flight Instructor Instrument (CFII) Rating – Training to Teach Instrument Students
This course teaches CFIs how to instruct students during their instrument training. A CFII Rating allows these instructors to teach new instrument pilots the critical skills of flying with reference only to instruments.
During this course, you build upon your understanding of the fundamentals of instruction. You learn how to teach instrument ground and flight maneuvers while learning how to help your future students do this in the most efficient manner. In addition to learning how to provide effective flight and ground instruction, you will learn common mistakes that students make and how to correct them.
For our airplane program, if you are getting the CFII as an add-on rating to either a Single-Engine or Multi-Engine Instructor Rating under Part 141, this course requires 15 hours of flight training and 15 hours of ground training. On the helicopter side, we have two approved options, Part 141 and Part 61 so the requirements will vary and depend on instrument proficiency.
Multi Engine Instructor (MEI) Rating – Teaching Students on Multi-Engine Aircraft
The MEI rating at Hillsboro Aero Academy is only for our airplane students. This optional training course gives you the skills and experience to instructor students in multi-engine aircraft. Not only does it improve your knowledge as an instructor, but it allows you to build hours more quickly as you able to work with this group of students. You will learn how to teach advanced aircraft systems and aerodynamics including emergency procedures.

As an initial rating under Part 141, this course requires 25 hours of flight training in a multi-engine airplane and 40 hours of ground training, while an add-on rating under Part 141 requires 15 hours of flight time and 15 hours of ground training. Once you pass the check ride, you will have a Multi Engine Instructor Rating which we find to be valuable for those looking for build flight hours quickly as an instructor.
Specialty Courses
For our helicopter students, we also offer some additional specialty courses, including external load, mountain flying, and turbine transition. Each of these courses provides students with a specialized skill to assist them further their career and offers them additional valuable experience.
The external load course teaches you how to fly with an external load using vertical reference which is a skill required in industries such as aerial firefighting, logging, and rescue operations. Vertical reference means you're no longer looking forward to safely manipulate the helicopter controls but looking beneath you while flying the aircraft. This is an extremely valuable skill set for those seeking to work in particular segments of the helicopter industry.
The mountain flying course takes advantage of the terrain of the Pacific Northwest to give our student pilots the skills and experience to operate in mountainous terrain.
The turbine transition course allows you to take the skills you have mastered to fly a piston aircraft and transition to the larger turbine aircraft that you will fly for most commercial jobs after you finish flight instructing.
If you wish to learn more about any of these courses, visit our website.
Ready to learn more?
If you are interested in learning more about the type of pilot licenses and what is required for a career as a professional pilot, please join us for an informational webinar. You can click here to join the airplane webinar and here to join the helicopter webinar. You are also welcome to reach out to our admissions team with any questions at 1.503.726.3000 or info@flyhaa.com. We look forward to helping you start on the path toward a career in aviation.