This month's Student of Excellence Award winner is Saifeldeen Selim, an airplane student at our Hillsboro Campus. Saif moved from Egypt and joined our Professional Pilot Program in 2019. He is currently working on his CFI training.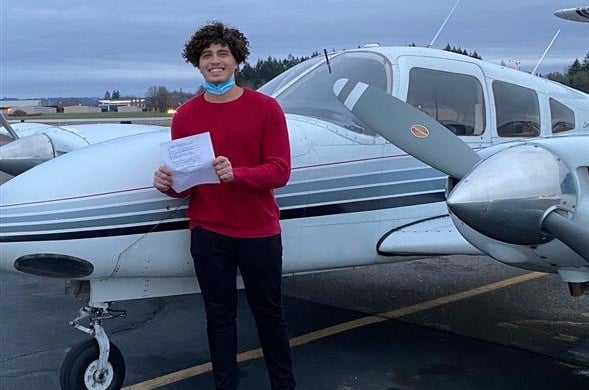 This is what his CFI Devan Reichert had to say about him:
"Saif is always prepared and seeking out new opportunities to learn outside of what he is told to study/learn. He goes above and beyond. He has a great attitude and is the best student I have worked with in my time as a CFI. He started his private training in July 2019 and then passed his MECOM check ride on December 18th. He has worked in dispatch for a good portion of his time here and he is well known among the instructors, a lot of them are excited if they have an opportunity to work with him because he is a great student. Also, he has never failed a stage check or check ride."
His work ethic and attitude are a great example to students and staff alike, and we are thrilled to recognize his efforts with this award.