Whether your first flight is a lesson or an introductory flight in a small aircraft, the experience will be unforgettable.
On December 17, 1903, the Wright Brothers made aviation history with the very first powered flight by becoming the first airplane pilots to take flight. Wilbur and Orville Wright designed and built the first powered airplane, the Kitty Hawk Flyer, which successfully took flight for 12 seconds and traveled 180 feet.
On May 13, 1940, Igor Sikorsky took the first flight in the world's first practical helicopter. Designed by Sikorsky, the aircraft had a 28-foot diameter and blade speed of 250 to 300 mph. Neither the Wright brothers and Sikorsky had any previous flight experience that would help guide their first flights in being successful. However their dreams of flight enabled them to create history, and their first flight experiences kicked off their future aviation careers.
As time passed, more aviation enthusiasts have taken the steps toward a pilot career through their first flight experience. Your first flight experience can be exciting and a little nerve-racking, but with the right preparation your first flight in a small aircraft will be a moment that will set you on the right path for the rest of your career.
In this post I will cover a few tips from our students at Hillsboro Aero Academy for other first-time flyers that will help you on your first flight experience in a small aircraft.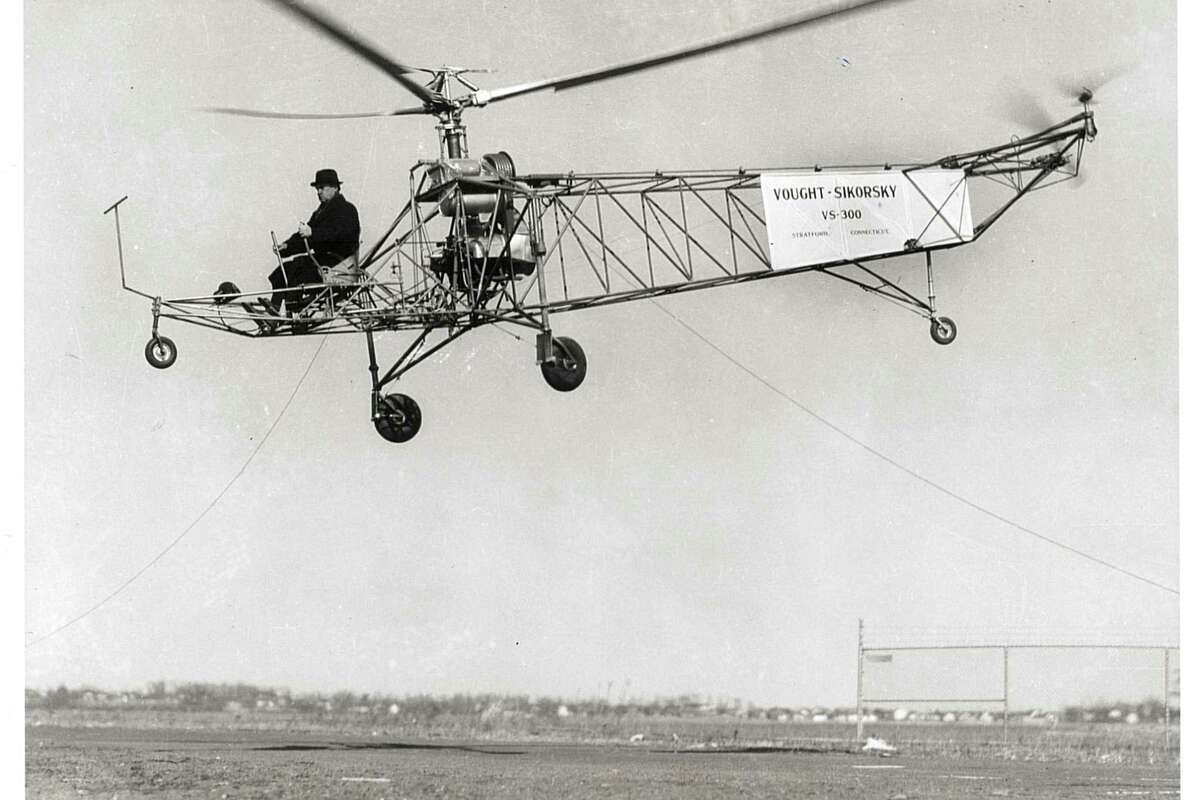 Flight Tips for First Time Flyers
Mental Preparations for the Flight
● Mentally prepare yourself
● Become visually familiar with aviation
● Be familiar with aviation
● Trust the pilot
● Remember safety procedures
● Trust the aircraft


Mentally Prepare Yourself
It is good to enter any endeavor with a positive mindset. And this is especially true for your first flight. You'll want to feel excited and remember this moment for the rest of your pilot career. It is important to come with a positive mindset and be mentally prepared for your first flight. Being mentally prepared means keeping yourself excited for this experience and not letting any "what if" scenarios get in the way. Millions of pilots have been in your shoes stepping into the cockpit for their first flight, and millions have stepped out as pilots. Being excited to learn and experience the flight process will allow you to not only remember the feeling of being in the air for the first time but also help absorb the instruction from the very beginning. If you allow yourself to fly with a good mindset and are ready for a learning experience, you'll start your career off with a great flight.
Become Visually Familiar with Aviation
Before going on your first flight, it will help to understand what to expect. As the aircraft is taking off, landing, or performing certain maneuvers, it is easier to stay calm when you are familiar with the procedures throughout a flight and what to expect. To prepare yourself before your first flight, it would be a good idea to watch aviation videos or clips posted by others that have had their first flight. This will give you an idea of what to expect during the flight from how an aircraft sounds starting up to typical landing procedures.
Be Familiar With Aviation
One tip that helped a pilot in training at our flight school was being familiar with general aviation and aviation terms before the flight. They believe it will help your first flight feel natural and more engaging. We often feel more comfortable in situations when we are familiar with aspects and functions of the situation. As you familiarize yourself with aviation, you'll feel more prepared when you sit in the cockpit for the first time.
Trust the Pilot
It is easy to be nervous knowing you will be airborne with the controls in the hands of someone else. However, it is important to trust the pilot and also get to know them. Your first flight could either be a demo flight, your first flight lesson, or a tour flight. Before this flight, you will be in contact with the flight instructor or pilot in preparation for the flight. This is the best time to get to know your pilot a little more personally. Asking how they got into aviation and learning their passions will let you build that trust on the ground before going up in the air.
It is good to remember that your pilot has successfully obtained their airplane or helicopter pilot certificates through extensive flight training and has met their FAA flight hour minimums. With this in mind - trusting your pilot with the knowledge they've trained with will allow both you and your pilot to enjoy and build a trusting relationship during the flight.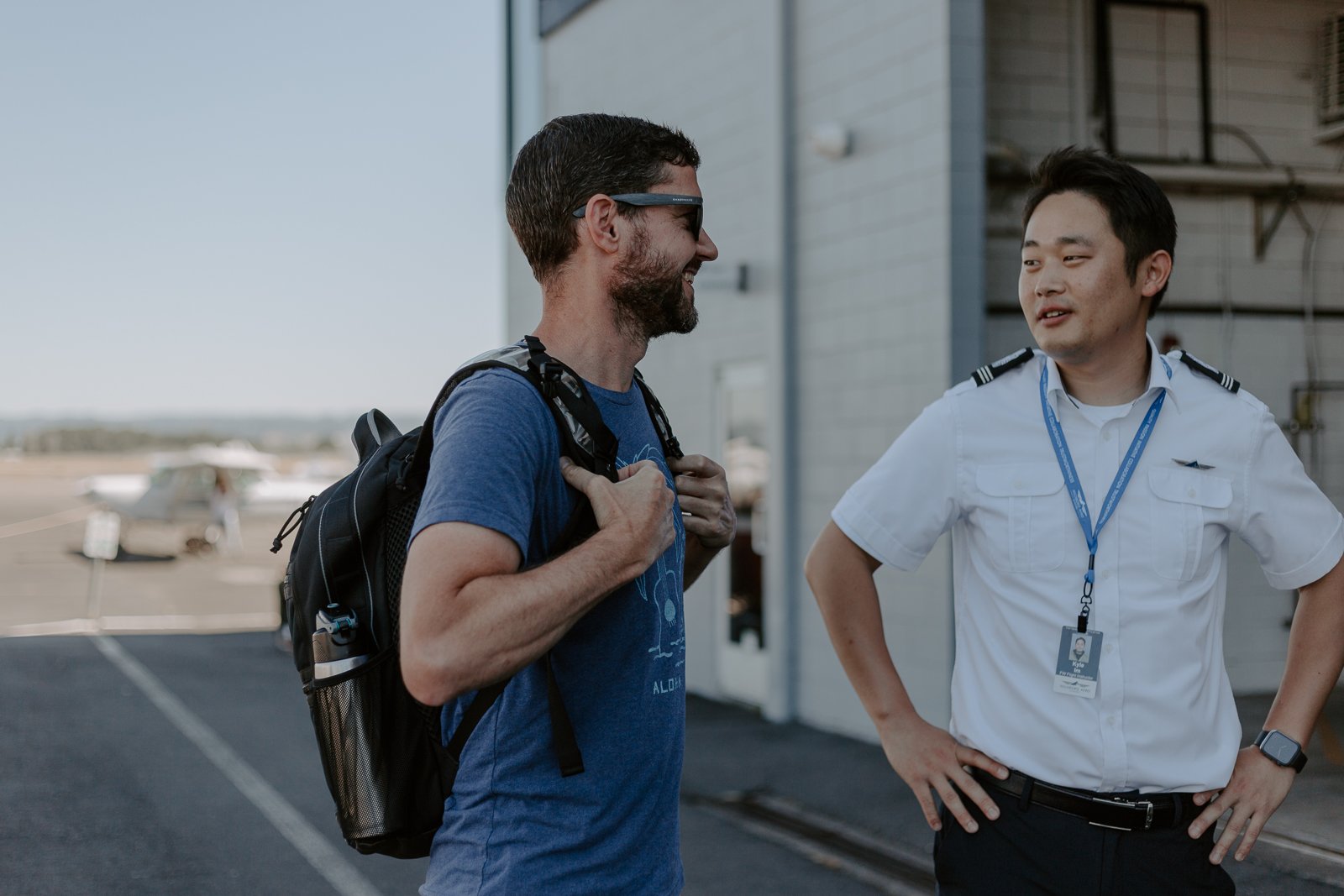 Remember Safety Procedures
Before your first flight, it is a great practice to familiarize yourself with safety procedures at each airport. At Hillsboro Aero Academy, one of our biggest priorities is safety. Our flight school is both the first flight school to achieve the IS-BAO certification and the only school holding Stage III, the highest level of certification for safety management. This means our pilots are trained to fly with safety of passengers, themselves and the aircraft in mind. It is important on every flight, to trust the pilot - you are their passenger and their priority to keep safe.
Trust the Aircraft
Trusting the aircraft is another important factor in a flight. Small aircraft have been around for more than eight decades. These aircraft are generally smaller and lighter than commercial aircraft. Being in a small aircraft will allow the flight to feel more personal and closer to the scenery out the window. This could also cause doubt of reliability being airborne in a smaller aircraft. Small aircraft are universally one of the best flight training aircraft due to their simplifier instruments and easy handling and are used by pilots all around the world during their flight training from private through becoming a certified flight instructor courses. At Hillsboro Aero Academy, our airplane fleet consists of smaller aircraft such as the Cessna 152, Cessna 172 and Piper PA-44 Seminoles. Our helicopter fleet is also made up of smaller aircraft, Robinson R22 and Robinson R44 helicopters. Trusting the aircraft during the flight will allow you to remain calm and focus on the flight.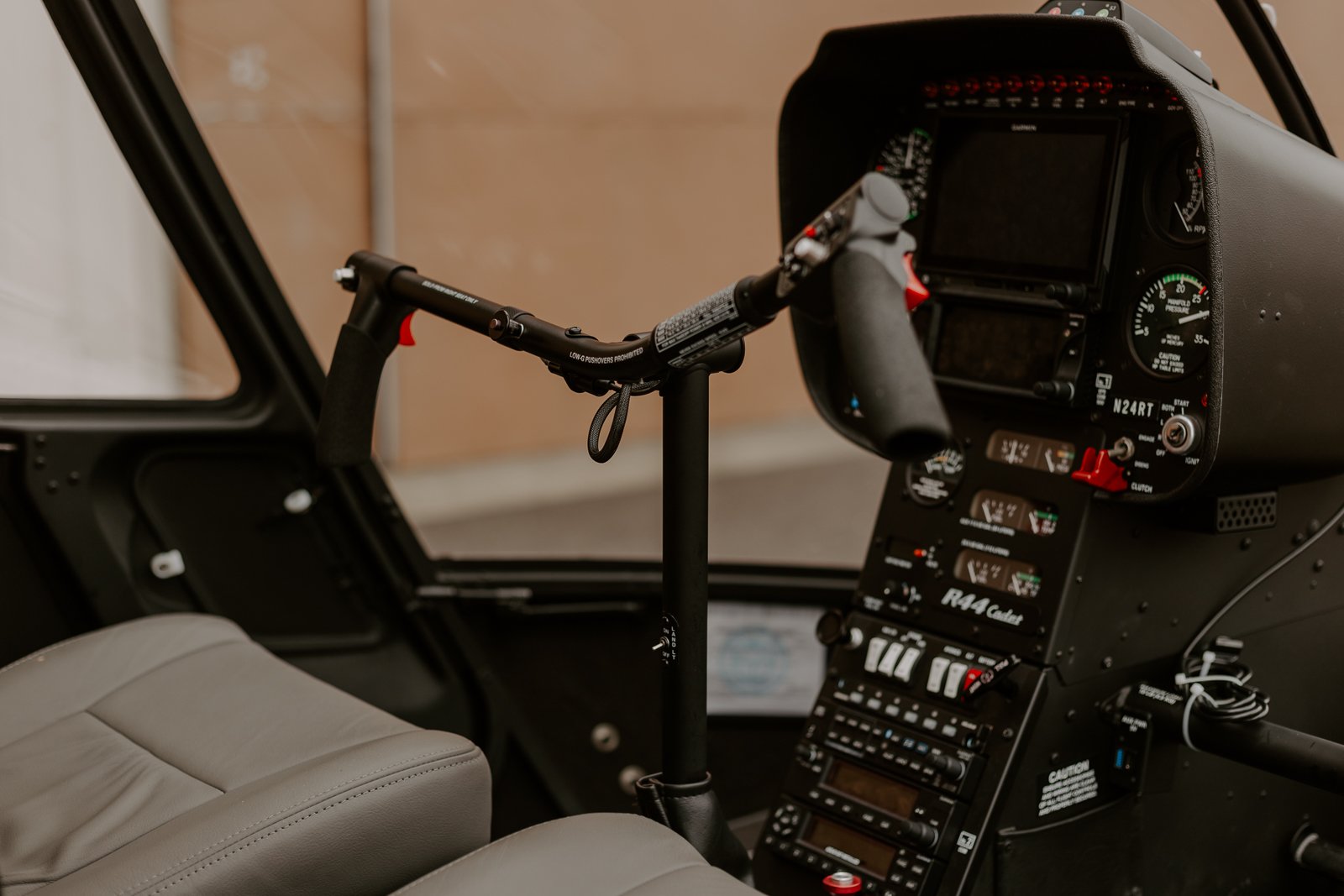 Physical Preparations for the Flight
● Ginger and Peppermint Candies for motion sickness
● Eat a normal meal beforehand
● Enough sleep the night before
● Charged devices for photos
● Prepare for the flight
● Sit back and enjoy
Ginger and Peppermint Candies for Motion Sickness
Air sickness and nausea can happen at any point in the flight or not at all. It is important to come prepared for your flight with nausea-relief products in case it is needed. Ginger chews and peppermint candies are widely recommended by some of our students and training team for your first time flying. Ginger is a well-known nausea and motion sickness stomach soother. Peppermint also has a great calming effect and can act as a nausea soother that can help with both stomach sickness or heightened nerves during the flight. Bringing candies or gummy chews in ginger and peppermint can equip you in emergencies if you suddenly become airsick during your first flight.
Eat a Normal Meal Beforehand
Before your first flight it is important to prepare yourself to be in the air. Considering altitude and air pressure as an aircraft ascends or descends, it is important to eat a normal meal beforehand. It is natural to be nervous or excited about your first flight, but do not skip out on your regular meal. In the same sense, ensuring you are not eating a large meal will prevent stomach nausea in the aircraft. Eating a normal meal at least an hour before the flight will allow you to feel your very best for your first flight.

Enough Sleep the Night Before
Similarly, getting enough sleep the night before will make your first flight more enjoyable. Having just enough rest, but not too much can prevent you from feeling sluggish or flying with a foggy mind. You'll want to remember your first flight, so having enough rest will give you a clear mind and keep you feeling your best for the flight.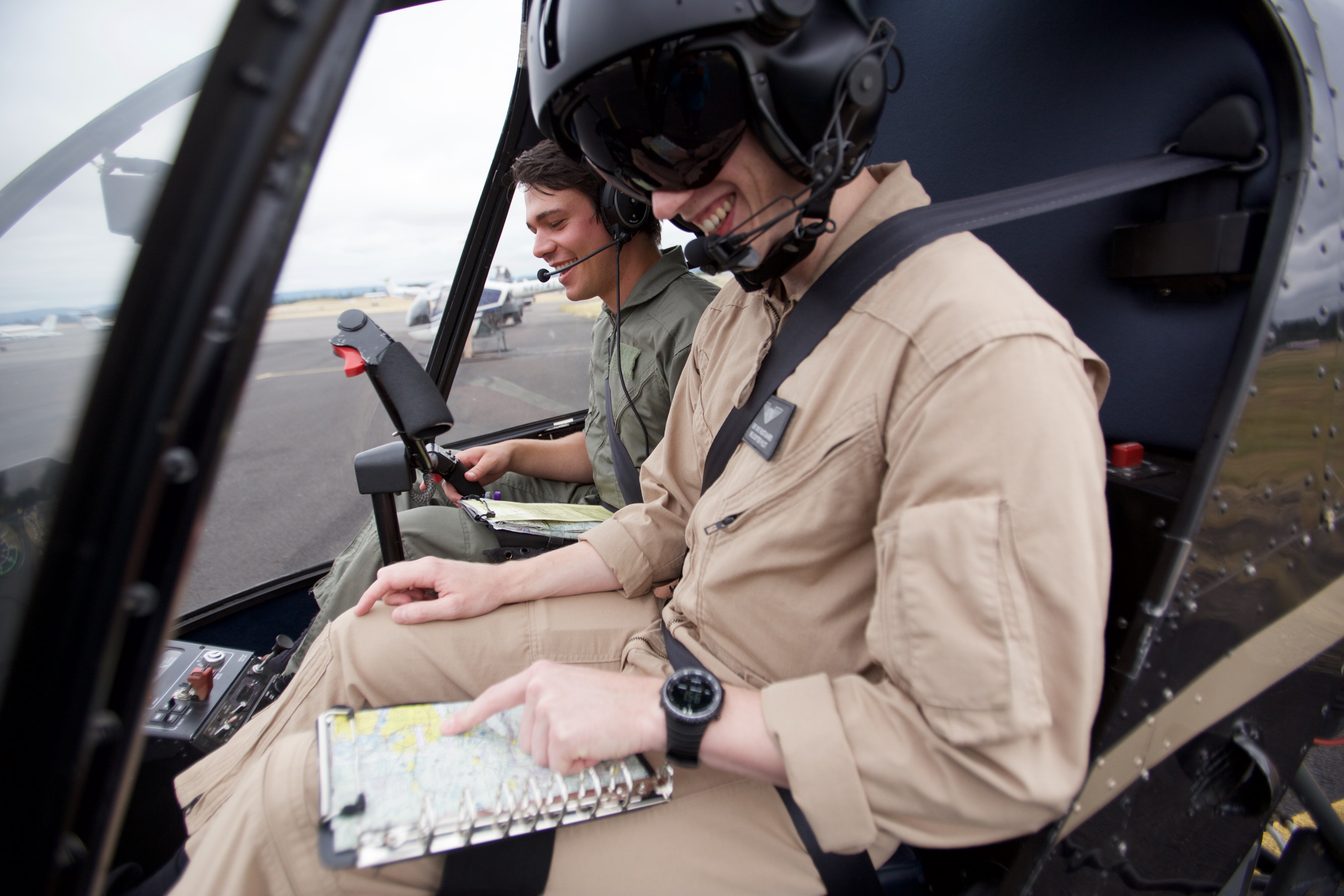 Charged Phone for Photos
To ensure your first flight is the most memorable, we recommend bringing your phone or camera for pictures to capture this moment. Ensuring your phone or camera is charged before the flight is a great idea to have sufficient power to capture all your memories from this first flight.

Prepare for Your First Flight
In addition to having a phone or device charged for capturing the moments, you'll also want to have a headset for the best experience during the flight to communicate with the pilot and talk to ATC. If you're scheduled for a demo flight with us at Hillsboro Aero Academy and don't have a headset, you're welcome to use one of our rental headsets provided at dispatch. Depending on the weather, a pair of sunglasses for earlier morning/late evening flights and closed toed shoes for safety are recommended. With these items, you can expect to be the most comfortable and involved during your first flight.
Sit Back and Enjoy the Flight
In the end, the final tip we have for your first flight, is to just enjoy it. As you are flying, don't forget to look down and see the scenery below or the ant-sized buildings that are slowly passing by. Watch how the scenery changes as you take off and ascend into a higher altitude. Having your first flight in a small aircraft will allow you and your pilot to fly at a lower altitude than larger aircraft can. As you gaze at the scenery from a lower altitude, you will be able to see the landscape with more detail which provides a unique experience you may never have experienced before. So sit back and enjoy your first flight, after all, this is hopefully the first flight of many that will feed your aviation career.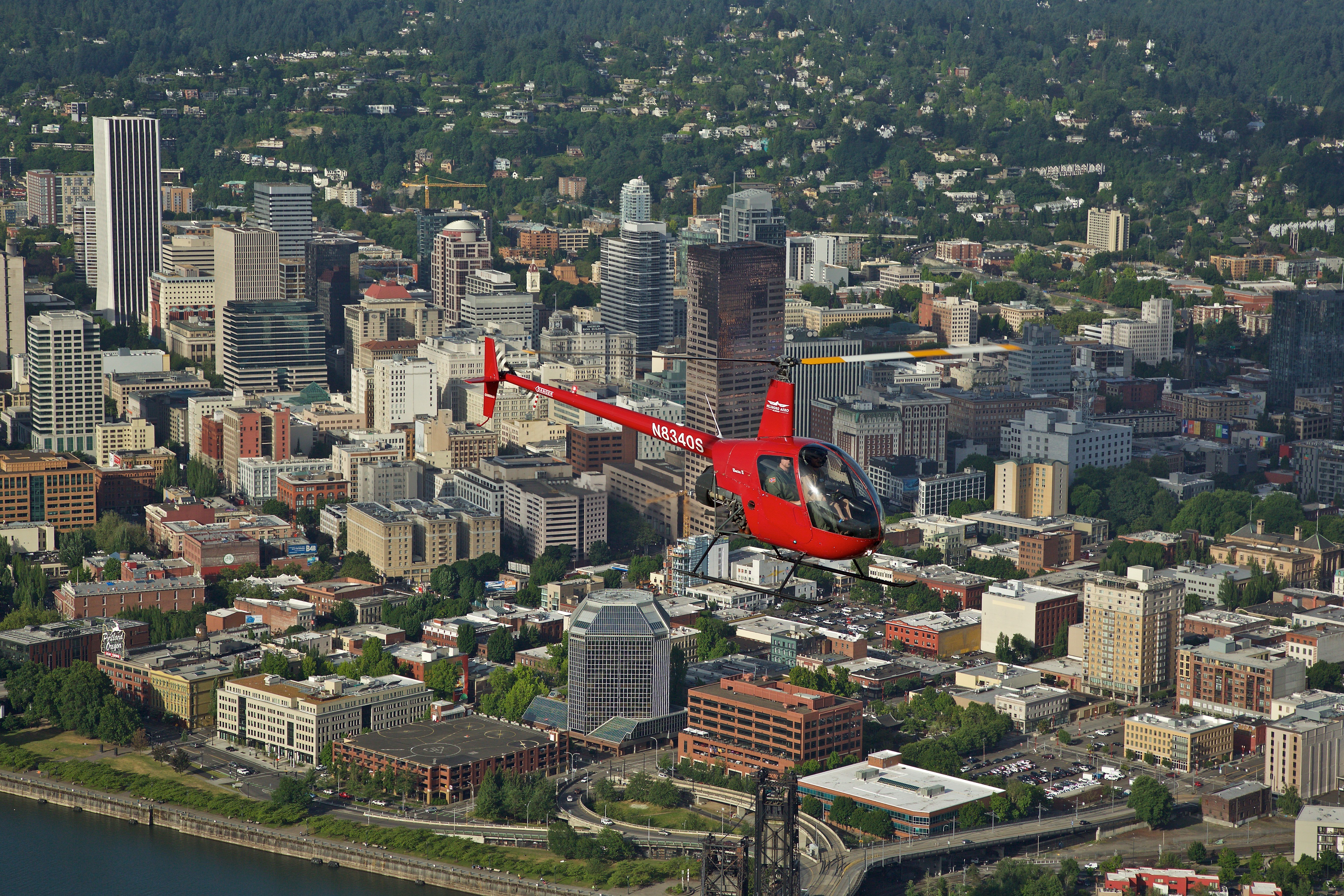 What do I need for my first time flying?
As some of these tips have mentioned, it is a great idea to bring a few personal items to make your first time flying more comfortable. Having a headset or renting one will allow you to be more involved with the flight and the pilot. Having closed-toed shoes for safety and a light jacket in case the aircraft is chiller will allow for a more comfortable flight. Bringing a charged device to capture photos of your flight experience will let this moment last a lifetime.
Being prepared and keeping these tips in mind will help the process and experience of your first flight run smoothly. Your first flight could be the first step towards your pilot career as you'll be introduced to ATC, aircraft pre-flight processes, run-up and checklist processes, and other new information that will be a gateway to beginning your flight training. As you go into your first flight, take these tips into consideration for the best experience possible and come with a positive mindset ready to take in new information and a desire to begin your dream of being a pilot.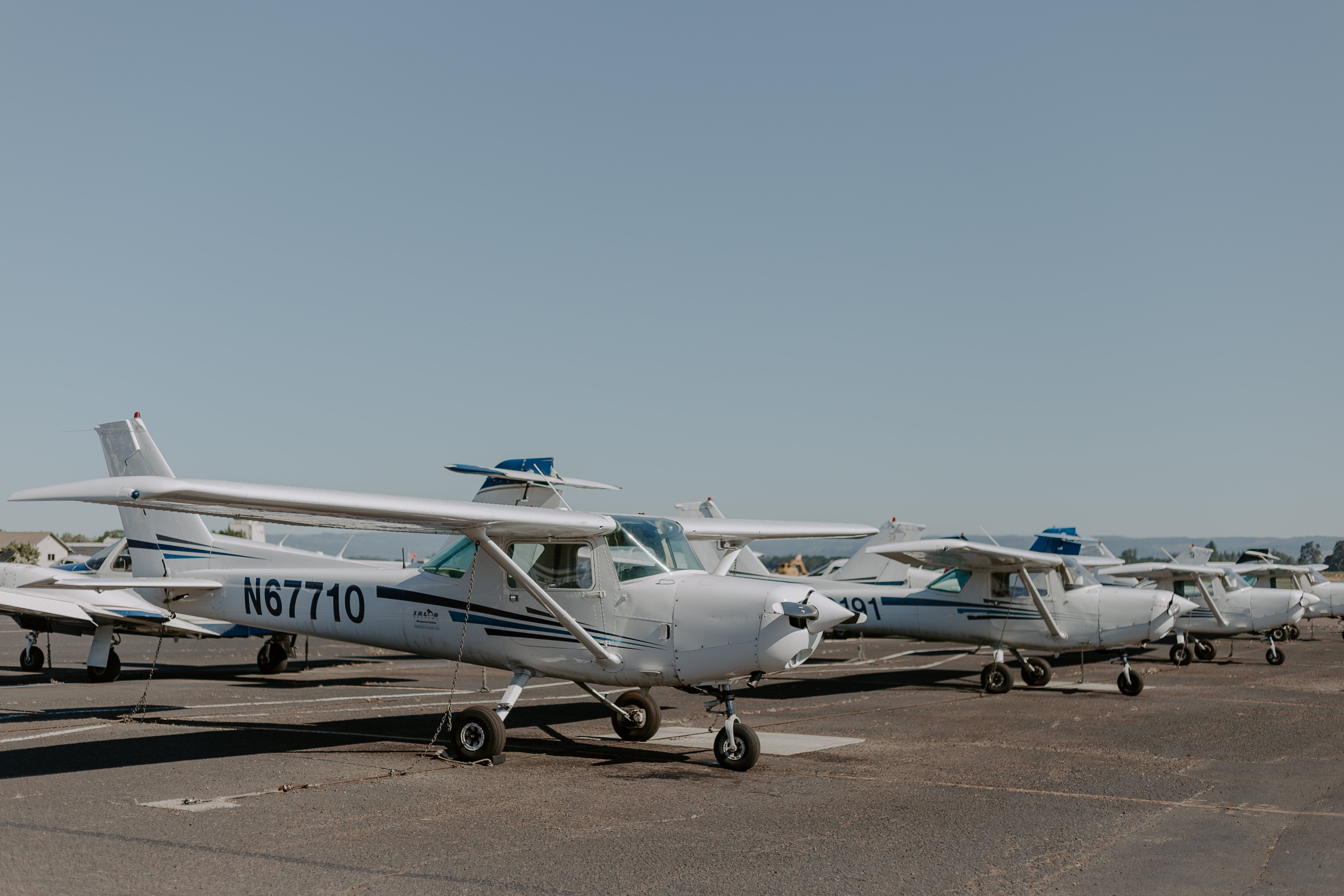 How do I schedule my first flight?

If you are considering taking the step towards a career as a profession pilot but have not yet experienced your first flight, we invite you to schedule a demo flight with us at Hillsboro Aero Academy. Our airplane demo flights are approximately an hour of flight time in a Cessna 172 with one of our Certified Flight Instructors. Our helicopter demo flights are either 30 minutes or one hour in a Robinson R22,
For more information about our demo flights or flight training, please feel free to contact our admissions team at info@flyhaa.com or 503.726.3000 to inquire about scheduling a demo flight.