With thousands of graduates flying for aviation companies worldwide, we recently reached out to a few of them to see how Hillsboro helped put them on the path to meeting their aviation goals. Here's what some of our airplane program graduates had to say.
Leandro Suruagy, Airline Captain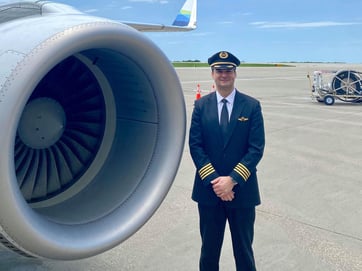 "I am glad I chose HAA as my flight school. Their large fleet and infrastructure combined with the mountainous terrain and weather in the PNW definitely gave me the confidence to move forward with my career. As a CFII, I had the opportunity to teach my instrument students in actual IMC and I was able to fly a total of 1000+ hours in a little over a year."


Jacob Hettinga, Airline Pilot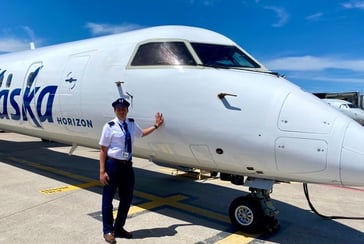 "Being that I was born and raised next to the Hillsboro airport, going to flight training at HAA seemed to be the natural choice. Immediately upon walking through the doors I was mentored and taken great care of by the amazing chief pilots and great staff. During my time learning to fly at HAA I got the opportunity to fly with a host of amazing instructors from across the USA and abroad. Flying as far west as the Pacific Ocean, and across to the high deserts and mountains of central Oregon, Washington, and Idaho in every variety of weather you can imagine. The variety of experience you get here in the Northwest is second to none. That wealth of experience only continued to grow after I completed my training and was hired on as an instructor at HAA. In a single day of instructing we could start the off by shooting approaches to minimums in the valleys and end the day with looping around some of the beautiful cascade volcanoes at sunset on our way to find a spot for dinner. The views never got old, and with almost every flight, another notch was added to the tool belt. Those skills I built instructing in the Northwest allowed me to naturally and smoothly transition into the world of being an Airline Pilot where I am today."
Paulo Munoz, Airline Pilot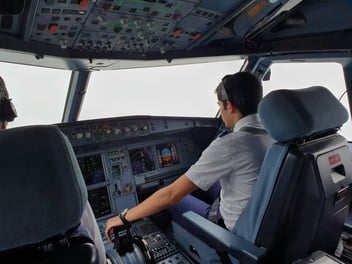 "I joined HAA in March 2016. I came from a very strict flight school, and I was pleasantly surprised with how friendly the instruction process at HAA was after transferring. More than anything, HAA helped me enjoy aviation even more. The multi-engine training I did while at HAA was incredibly useful when the time came to apply for the airlines. I had an amazing CFI who taught me the foundation of multi-engine flying, and I use it to this day while flying the A320."