While many people are interested in working as a professional pilot especially in light of the pressing demand for pilots in areas of the industry such as the airlines, most people don't know the training process needed to get to their end goal of being a professional pilot.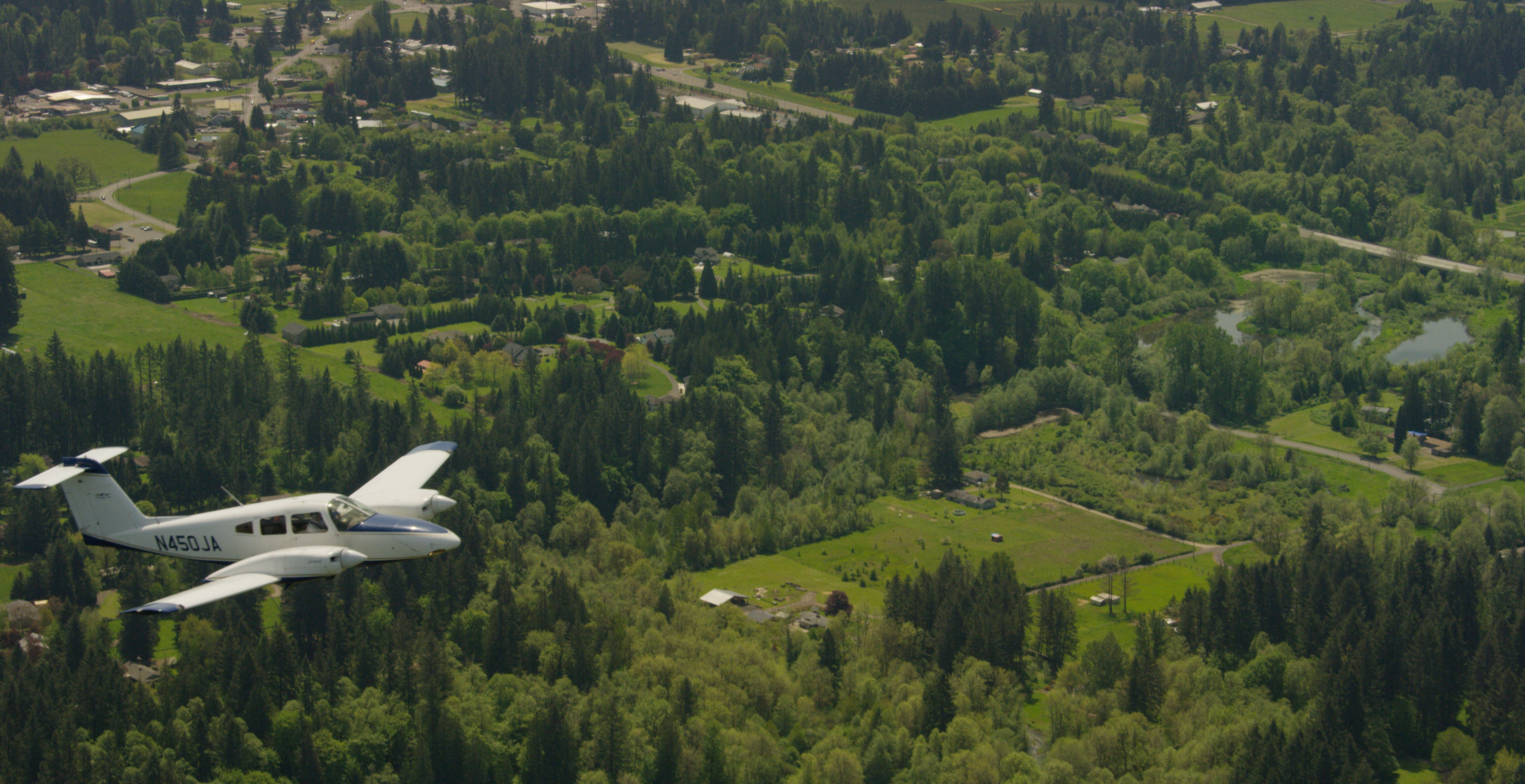 School Selection & Enrollment
We would encourage every interested student to take the time to meet with a member of our admissions team and ideally tour one of our campuses and take a demo flight. This is a great way to get a feel for the training program which takes place in Cessna and Piper aircraft. We want to make sure you are comfortable in the air before you commit to a training program.

Our admissions team is happy to schedule a phone call or in-person tour with you. You can contact us to schedule at 503.726.3000 or info@flyhaa.com.

Once you have made the decision that flight school is for you, you will apply via our website at www.flyhaa.com/apply.

The application requirements are for US citizens are:
Proof of citizenship – must provide a valid passport

OR

driver's license and birth certificate
Proof of education – must provide a copy of a high school diploma or GED
The requirements for international students are:
Proof of citizenship – must provide a copy of a valid passport
Proof of education – must provide a copy of a high school diploma equivalent to US standards or you can provide a copy of a bachelor's degree or take our Ability to Benefit Test to prove you meet the necessary requirements
Proof of finances – must provide proof that you have the funds (in a liquid form or loan) to cover your training and living expenses for at least 12 months, if you are bringing dependents then there is an additional cost you must show proof of for them
Ability to speak English – our admissions team will conduct an interview with you to ensure your level of English meets our standards so that you can be successful in your flight training
We also charge a $150 registration fee that each student must pay once they are accepted into our program. This fee is refundable if for some reason a student is unable to start the program. International students also pay a $300 processing fee because of the extra work required to process their applications. International students will also pay other fees to government agencies in order to get their student visa.


As for start dates, we have a new student orientation class each month, except during the month of December. Orientation takes place on the third week of the month at each of our campuses. However, those attending our program through a collegiate partner will likely have a different orientation date that correlates with their term start date.

Each new student participates in new student orientation to get familiarized with company policies and operations, including our Safety Management System, scheduling system, and advising support. Students will also be introduced to their flight instructor during the first week so they can begin their training as soon as possible.

In addition to your flight instructor, you will have a ground instructor who oversees your ground lessons as well as an assistant chief instructor and chief instructor monitoring your training and available to offer support or guidance, if needed. HAA also has a student services department that can provide assistance with everything from housing to TSA questions to student visas.

Each campus also has a campus manager who oversees all operations at that campus and can serve as another point of contact for students. Our entire team is committed to helping you achieve your goal of becoming a professional pilot, and we want to make sure you have all the resources and support you need.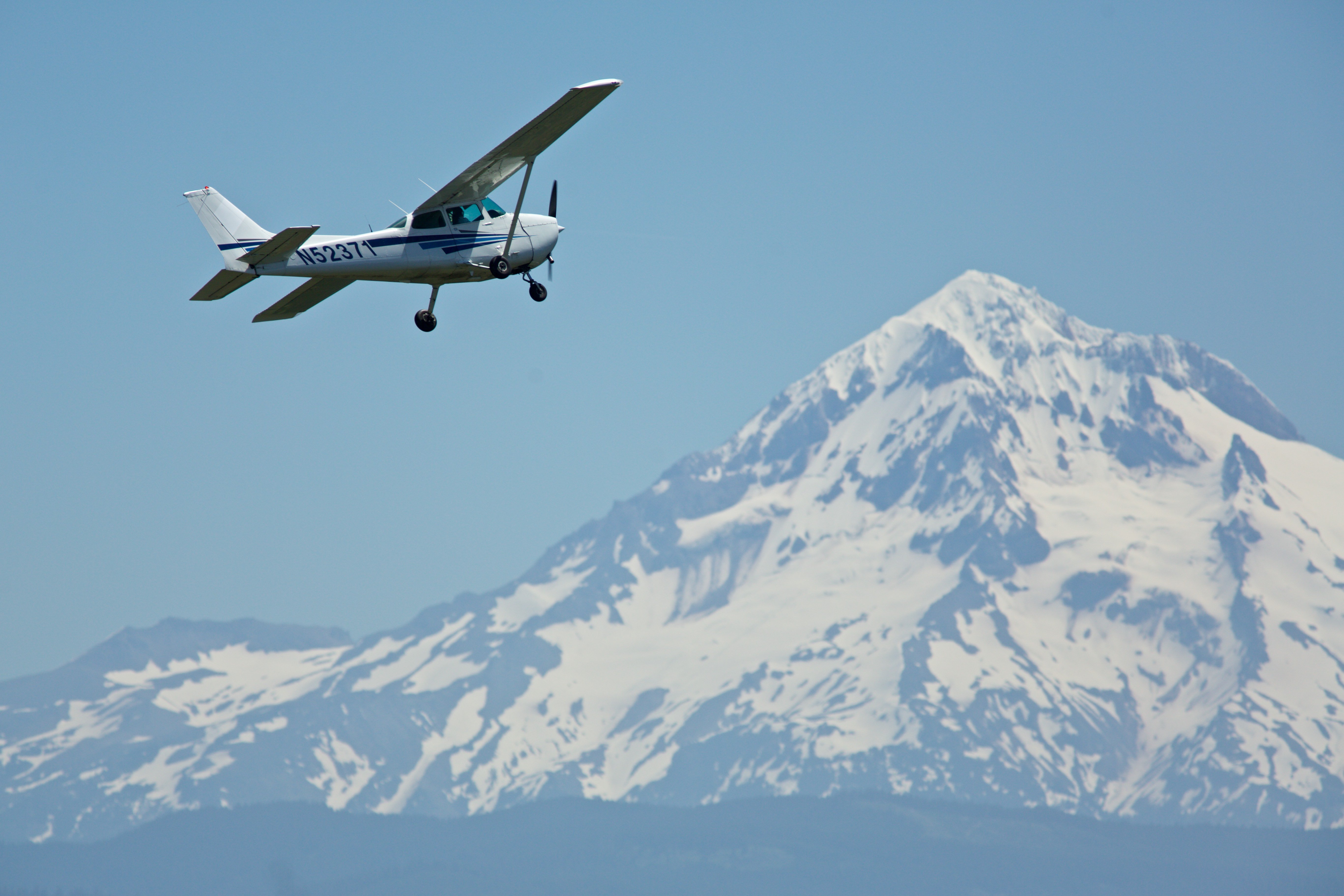 Training Locations
Our airplane pilot career training takes place on two campuses in Oregon in the spectacular Pacific Northwest region of the United States. Each has their own unique identity and flight environment, but both offer top-notch facilities for ground and simulator training, experienced flight instructors, and diverse and well-maintained aircraft fleets. Each campus has on-site maintenance services for our school aircraft and study rooms for students. Both campuses also offer student housing for those who need assistance finding somewhere to live near campus.
The diversity of both weather and terrain in the Pacific Northwest, we feel, enhances your pilot skills and better prepares you for your future commercial jobs. Our students feel fortunate that they can experience these conditions and hone their skills in the training environment.
Hillsboro
Our Hillsboro Campus is just west of Portland, Oregon, consistently named one of the ten most livable cities in the US. Nestled in a broad valley between mountain peaks and less than 60 miles from the Pacific Ocean, this campus features a temperate year-round climate and the diverse weather and terrain that aspiring airline pilots need to build the skills that employers are seeking.
Redmond
Located in the world-renowned outdoor playground of Central Oregon, our Redmond Campus boasts abundant year-round sunshine in a high desert environment among Cascade peaks, but enough weather diversity to create the real-life instrument flying conditions that students need. And KRDM is a class D airspace: its control tower allows students to practice communication with ATC on every flight.
How to Become a Professional Pilot
Training Stages
The stages below represent the typical process and timeline for students training for a commercial pilot career. Our training program, the Professional Pilot Program, consists of the private pilot, instrument, commercial pilot, and certified flight instructor courses. However, we also encourage students to obtain the additional CFI ratings, the CFII and MEI, to give them more experience and enable them to build flight hours more quickly.
Private Pilot Certificate (3-4 months) - The Private Pilot Certificate is the first step toward building the skills needed for a Commercial Pilot Certificate. You'll be in the cockpit from day one, getting hands-on experience.
Instrument Rating (2.5-4 months) - The Instrument Rating enables you to fly in weather conditions that require the use of your instruments – a crucial step in the experience needed to safely transport passengers.
Commercial Pilot Certificate (2.5-4 months) - The commercial training is the longest and most crucial stage in the journey to becoming a commercial pilot. Students learn advanced aerodynamics, crew management, commercial rules, and more complex aircraft.
Certified Flight Instructor (CFI) (3-4 months) - A Certified Flight Instructor (CFI) Rating is required for a pilot to instruct other pilots—often the first step in a pilot's career and a great way to gain flight hours while improving your skills.
CFI Instrument (3 weeks) - This course combines the techniques developed in the prior instructor course with the knowledge learned in instrument training to ensure readiness to teach students to fly in instrument conditions.
Multi-Engine Instructor (3 weeks) - The Multi-Engine Instructor Rating gives you an edge in competition for instructor positions by imparting the training necessary to instruct students in a multi-engine airplane.
ACCELERATED PACING
Our accelerated pacing track gives students the opportunity to complete the entire program of pilot classes, inclusive of all three Certified Flight Instructor ratings (single, multi, and instrument) in less than 12 months vs. a more typical 16-18 months.
The FAA-approved flight hours reduction in our accelerated syllabus means that students who are committed to daily training can now have the best of both worlds: a faster, more cost-effective timeline to completion and all the quality standards and rigor of a Part 141 training program.
The Accelerated track isn't for everyone. It requires students to commit to seven-days-per-week availability, and to complete six flight activities per week. The reduced minimum syllabus works well for these students because consistent activity greatly improves training efficiency -- most students retain more and advance more quickly at a steady pace.
But some students simply learn better at a slower pace or have commitments that limit their availability, and our Standard track, with an average 16–18-month completion across all pilot classes, is right for them.

STANDARD PACING
Our standard pacing track is designed for students who need additional flexibility and are willing to move at a slower pace toward the completion of their training. Students on this track should anticipate completing our Professional Pilot Program (private through CFI training) and the additional CFI ratings in 16-18 months.
Students on this track commit to 5 days a week of availability and completing 4-5 activities per week on average. This track is offered primarily at our Hillsboro Campus, but our Redmond Campus can be an option for those who are seeking training in a sunnier climate which Central Oregon offers.

You can read more about the two different tracks on our website. Our admissions is also available to discuss both options with prospective students. You can reach our team at info@flyhaa.com.
COSTS & FINANCING
For aspiring pilots, the cost of flight training can get in the way of pursuing their dream career. At HAA, we work hard to make that cost burden easier, from flexible payment structures to special financing options.
Pay As You Go
Many flight schools require students to pay a portion of their tuition upfront before training can begin. We require no upfront deposit; students pay at the completion of each flight lesson. The only portion paid up front is for ground school which is paid in advance of starting each new ground course.
Title IV
HAA has recently been approved by the US Department of Education as a Title IV eligible institution. This doesn't make us able to offer financial aid yet but does offer some great benefits to our students:

Ability to use college savings/529 plans to pay for training
Ability to deduct a portion of your flight training expenses from your taxes
Potential to remain in deferment from previous Federal student loans while a student at HAA
Meritize Financing
We have partnered with Meritize Loans' "Core for Aviation" program to provide our students with financing options. With a Meritize Loan, students can get credit for their merit and potentially improve their loan options by sharing academic history, military background, or work experience. If approved, full deferment during school is available for certain products.
Alaska Airlines Ascend Academy
This new program provides a more financially accessible path to becoming a commercial pilot: among other incentives, enrolled cadet pilots will be eligible for low-interest financial aid and a $25,000 stipend to use toward their commercial flight training.
If you are interested in joining the Ascend Pilot Academy, you should first apply for the program via Alaska's website at: https://careers.alaskaair.com/career-opportunities/pilots/pilot-training/. Once accepted, you can begin your application with HAA. You are also welcome to contact us with any questions you have at info@flyhaa.com.
Horizon Air Pilot Development Program

Horizon Air also offers a Pilot Development Program of which HAA is a partner school. This program is designed to help students gain the opportunity to fly as a First Officer with Horizon Air once they meet the minimum requirements after training at HAA. If selected for the program, students will receive training funds to aid them in obtaining their flight ratings.
You can view our current program costs at www.flyhaa.com/airplane-rates. Our program costs are based on historical averages for our students, not FAA minimums, to give you a more accurate estimate of the real costs of flight training.
We also have some additional offerings for our students to assist them while they are doing their flight training. We have student housing at each of our campuses which can be requested at the time of application. There is a separate fee for housing that varies by campus so our admissions team can discuss that further with you, if needed. We also offer student health insurance for our international students, for an extra monthly fee, to those who need an insurance option while doing their flight training.
If you are an international student, it's important to also be aware of the visa fees associated with obtaining a student visa for entry into the United States as well as the Transportation Security Administration fees required to begin your flight training. Again, our admissions team can help outline these fees for prospective students to ensure you have the finances necessary to successfully complete your training.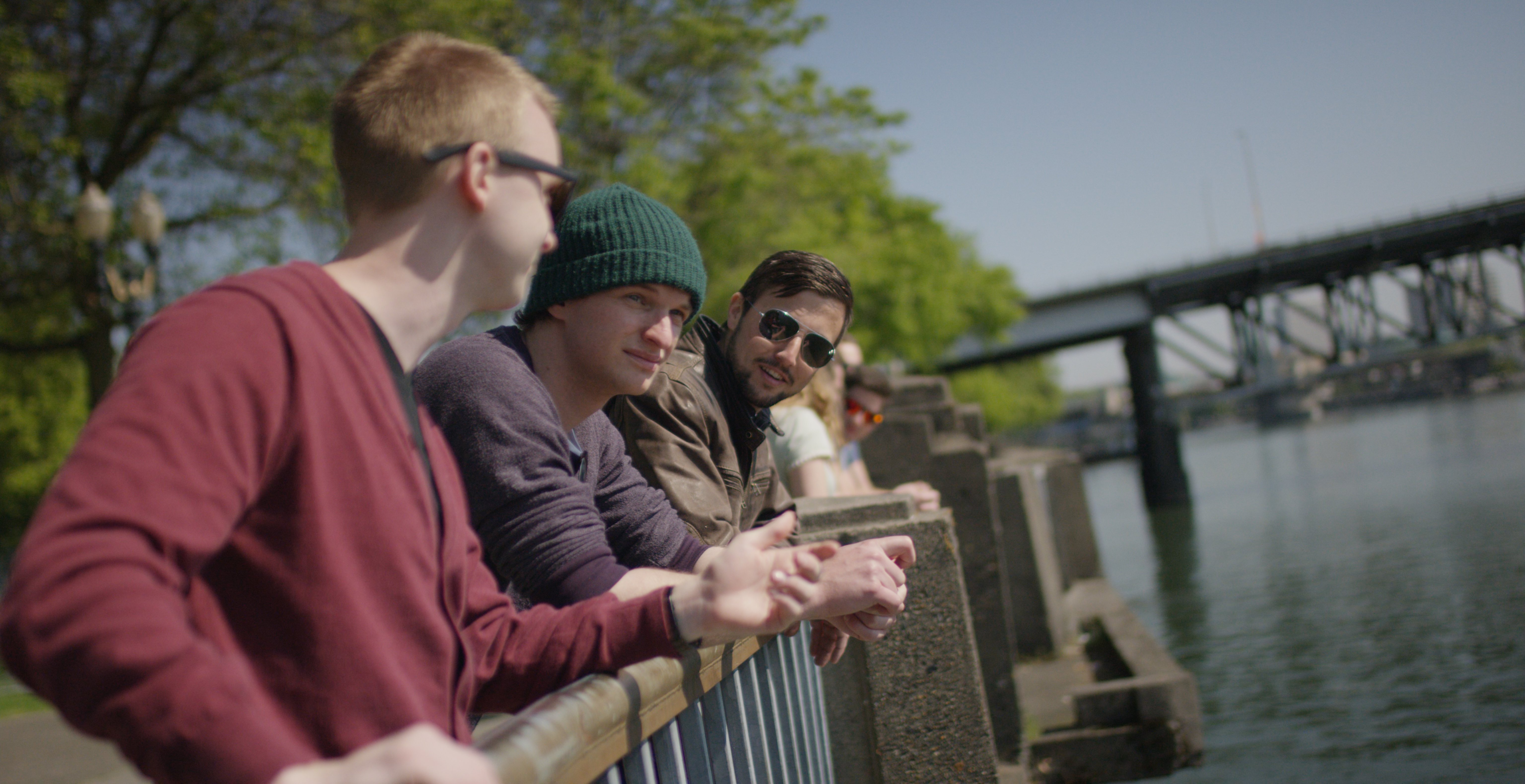 Student Life
Our student community at each campus reflects a diverse and multicultural group of individuals who are connected by their passion for aviation and their desire to become pilots. HAA has trained thousands of pilots from over 75 countries in its over 40-year history.
The majority of our students are in our Professional Pilot Program training full-time toward their goal of becoming a commercial pilot which means they log a number of hours both in the aircraft and on campus participating in a variety of activities from study sessions to aircraft pre-flights. On your first official day with HAA, you will go through our new student orientation where you will meet many other students on the same path as you, and most of them will then join you in the same ground class, depending on their prior experience. This is a great opportunity to make new friends who will support you during your training and become natural study partners.
At HAA, we work hard to build a strong student community which includes hosting events like movie nights, monthly BBQs, and annual celebrations for holidays and summer. We try to incorporate a variety of cultures into our events so that our students from around the world feel included with events such as treats from around the world celebrating food items from our students' home countries.
We also have places on campus that students can get together to study such as our international study room, pilot lounge, and student lunchroom. These areas vary by campus, but each location has spaces for students to come together to support one another during their learning.
We often try to connect new students with existing HAA students from their home country so they can make an early connection. We find this helps our new students feel more at home while also becoming members of the bigger HAA community. Building a vibrant community, we feel, is essential to the success of our students both in their training and personally as they navigate a new environment. Whether you are an international student who traveled thousands of miles to attend HAA or a US student from Hillsboro, Oregon, we want you to connect with your classmates and make friends who will support you throughout your entire aviation career.
Next Steps
Once you have researched the career path and the training program and decided you are interested in pursuing a career as a professional pilot, what do you do next?
That's where our admissions team can step in to help you. Our team is available for phone meetings, in person visits, and campus tours. We would be happy to show you around either of our campuses and answer any questions you have from training duration to financing to student housing. Some prospective students are also interested in scheduling a demo flight so they can get a chance to go up in the aircraft in which they will do their training. We are happy to arrange demo flights for prospective students.
Our admissions team is here to help prospective students ensure they have all the information they need to make an informed decision and take that first step toward a career in aviation. You can contact our admissions team to schedule a meeting or tour at 503.726.3000 or info@flyhaa.com.
Another option is to attend one of our information webinars. We host them every month and focus on either airplane or helicopter training with a Q&A session at the end of the presentation. You can register for one of our upcoming webinars here.
We also recommend that you follow us on social media to get an idea of what life is like on campus and see our students' experience during their training. Here are our social media handles:
IG: @HillsboroAero
FB: /hillsboroaero
Twitter: @HillsboroAero
YouTube: /HillsboroAeroAcademy1
We look forward to connecting with you in person or via social media soon to discuss the potential of a career as a professional pilot.