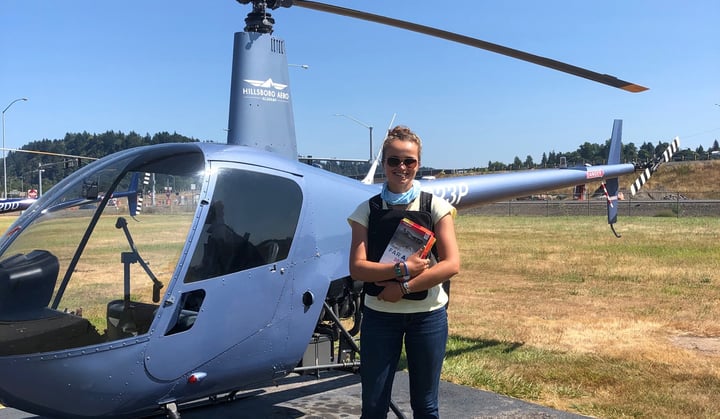 Sage O'Loughlin is a first generation aviator. She has always has an interest in aviation, in general, but she eventually found a love for helicopters.
Sage comes from a family with a fourth generation ranch business. She was raised on the ranch and spends a lot of time, to this day, dedicated to it.
She commutes to Hillsboro Heli Academy from McMinnville and is very dedicated to the flight program here at HHA. Her main goal is to become a life flight pilot because she feels it's a very meaningful and rewarding career. She loves that this job is demanding of the pilot and that it requires a lot of knowledge and experience. Sage is also drawn to this career path because she knows that these pilot jobs are hard earned so you will really need to work for it. She plans to finish her ratings all the way up through CFII and see where things take her.
Sage is a very hard working, dedicated, and accomplished student. We have seen nothing but great things from her, and she is a great role model for other students. We want to recognize her by naming her our Student of Excellence Award winner.