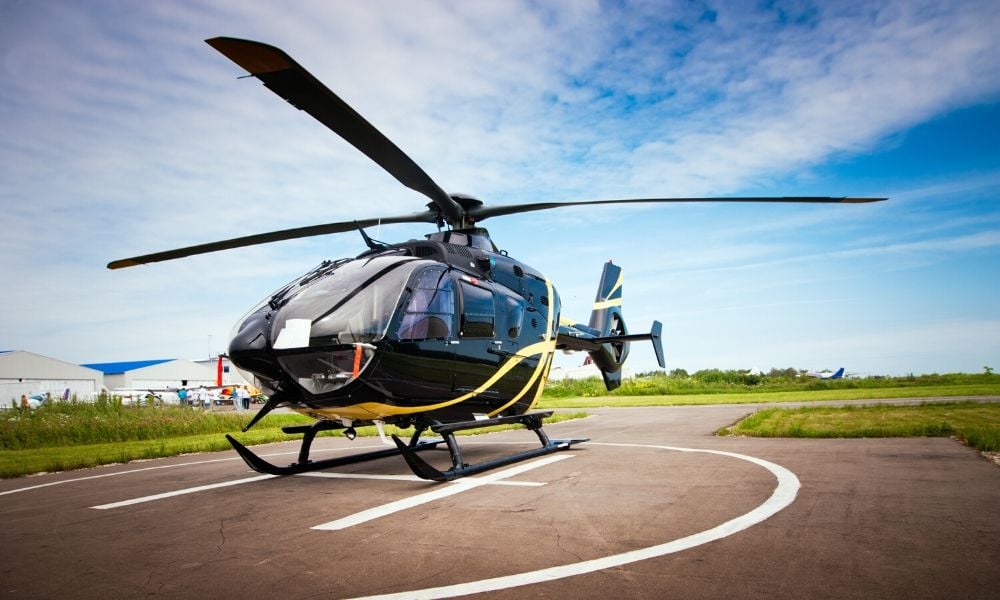 Becoming a helicopter pilot is uniquely rewarding, as it can open the pathway to many career opportunities in various industries. These opportunities can range from giving tours and teaching, to police work and emergency rescue. However, what you will quickly find as you begin researching the field is its's easy to become overwhelmed with the amount of information out there. There is a lot to learn about the training and requirements for being a helicopter pilot. You will need to consider aspects such as education, timing, financing, and your personal aspirations as you look to begin your own path to flight. To clear things up a bit, here is an outline of what you should know before you obtain your helicopter license.
The Common Career Path
While helicopter piloting can ultimately afford you a range of career options to choose from, the Federal Aviation Administration (FAA) has standardized the minimum requirements for different licenses and ratings. Flight schools develop a training course to ensure their students receive the appropriate training to meet those requirements.
This is the general path that a prospective helicopter pilot will follow.
Private License
The inaugural step for every pilot is private pilot training. A private license will allow you to fly a helicopter for your own use, but not for any paid work. You'll need to be at least 17 years old, obtain an FAA medical certificate, meet the experience hours required by the FAA, and pass written, oral, and practical flight tests. Overall, you will need approximately 40 hours or more of flight time, of which at least 20 hours will be instruction with an authorized instructor.
Helicopter Instrument Rating
An instrument rating means you can fly in instrument meteorological conditions. This will increase your potential employment opportunities since companies will know you can fly even when the weather is not pristine.
You will need approximately 40 hours of instrument flight training with an authorized instructor, and again, you must complete written, oral, and practical tests. You only need a private license to obtain this rating.
Commercial License
Following the acquisition of a private license, you can work toward gaining a commercial license. With a commercial license, you will be able to begin your career and start earning income as a pilot. Even still, certain jobs may require additional training and ratings if you plan to perform more complex procedures and fly in varying conditions.
To obtain your commercial license, you will have to be at least 18 years of age and have a private license. You will also need approximately 150 total flight hours, with 100 hours as the pilot in command. After this, you will need to pass written, oral, and practical tests.
Certified Flight Instructor Rating
Ratings on your license give you added privileges, as they reflect that you have abilities beyond a general commercial license holder. As you go through the process of learning to pilot, a natural first job is to become a flight instructor to gain more experience and knowledge. At the same time, you will be helping others reach their goals in helicopter piloting.
To gain this rating, you will have to have a commercial helicopter pilot license and 200 hours of flight time. Then you will have to pass the written, oral, and practical tests.
Airline Transport Pilot Certificate
This is the highest certification a pilot can acquire. It represents a wealth of experience in the pilot and takes many years to receive.
To get the certificate, a pilot must be at least 23 years old, hold a commercial license with an instrument rating, and have 1,200 hours of total flight time. Within this tracked time, you'll need to complete 500 hours of cross-country flights and 100 hours of night flying. Of course, you need to pass written, oral, and practical tests as well.
Finding a School
Looking for the right school can also be daunting due to the differences in benefits and coursework that they offer. Not to mention location and expenses related to lessons, renting helicopters, and testing as well.
A good place to start is a particular school's website. Look through how they structure the course and how they prepare you for a career in aviation. You may have individual needs or preferences that can help shape your decision.
Ask the school and instructors about the school's operations, as well as what training schedules are available and how they manage the pilots. Reviews can also help you to find the right fit. Make sure that you will be able to get in multiple flight sessions every week. Consistency will help you gain proficiency, and you don't want to be set back by poor weather on the one day you plan to fly.
In terms of legitimacy, make sure that the flight school has proper certification and good safety practices. You can always inquire about schools with the FAA since they are responsible for the standards of flight education.
If you are an international student coming from outside the United States, ensure that the school you want to attend can provide you with either an M-1 or F-1 Visa. The M-1 will allow you to conduct your helicopter flight training, while the F-1 will allow you to train and find commercial work in the U.S. afterward.
With all this in mind, you should be able to enroll in an ideal helicopter school and begin your flight career. The goal is to build a strong backbone of knowledge and skill and to feel confident in your abilities. If you're in the school searching phase now, Hillsboro Aero Academy just may be the right pick for you. Feel free to look into our website and contact us with any questions you may have. Our team is happy to help you determine the best route for your education.