As you begin your search for the right flight academy, many people wonder which flight course is best to help them achieve their goals and which flight school will best support those goals. These are questions that our admissions team gets asked frequently as they try to guide people on the path toward pursuing their aviation dreams.
This is something I want to take the time to address as you peruse schools' websites and prices sheets, it can all seem a bit confusing. What's the Private Pilot Certificate? Can I just start with the commercial training if I want to be a commercial pilot? Common questions that come up for those learning how the aviation courses are structured and what you need to meet your end goal.
And once you have selected a course, how do you choose a flight school? What criteria are important to consider as you evaluate schools? There are many flight schools out there so picking the right one is key to your success.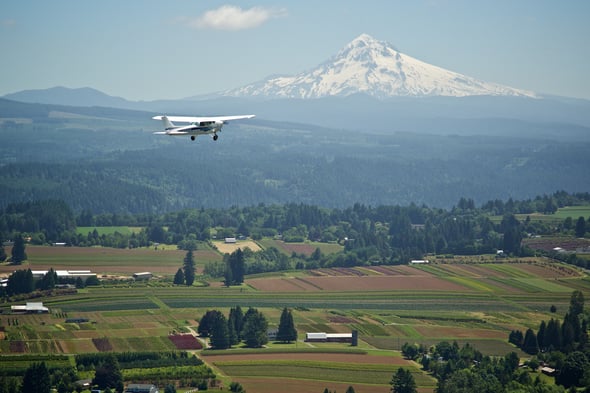 Choosing the Right Flight Course
An important first step as you evaluate courses, is to determine what is your goal with your flight training. Are you looking for a new hobby or are you looking to pursue a career as a professional pilot, possibly for an airline or a charter operation?

Private Pilot Course
If you are looking to jump into a new adventure and just want to fly for fun. Then pursuing the Private Pilot Certificate is right course for you. Private pilot training allows you to fly virtually anywhere by yourself or with friends and family on board for fun and recreation. It's all you really need if you are just looking to fly for fun and don't want to be paid for your work as a pilot. The other limitation is that your Private Pilot Certificate only allows you to fly in visual flight rules (VFR) conditions, meaning you must maintain 3 statute miles of visibility and 500 feet distance below clouds or 1,000 feet above. Private pilots must always adhere to these VFR rules to avoid potentially dangerous situations. Most pilots who are looking for fly for fun are fine adhering to the VFR requirements, but there are times when a pilot might need some additional experience flying in other types of weather.

Instrument Course
When a pilot needs experience flying in clouds or bad weather, the right flight course for them is the instrument course to obtain their Instrument Rating. This training allows a pilot to navigate the aircraft solely by the instruments. This is an essential skill for any pilot who wants to fly in instrument flight rules (IFR) conditions. It is an absolute requirement for those pilots who are hoping to continue their training and become a commercial pilot and work for an airline one day.

During the instrument training, pilots gain experience communicating with Air Traffic Control at various airports and become proficient in operating the airplane in a variety of weather conditions. The Pacific Northwest, where our campuses are based, is a perfect place to learn and develop your instrument flying skills because of the wide range of weather conditions you will be able to experience. Being able to log actual instrument time in an invaluable skill that will benefit you throughout your future career.

Commercial Pilot Course
If you wish to continue toward a career as a pilot, then the next step is to take the commercial pilot course. This training to obtain your Commercial Pilot Certificate builds on your previous experience and helps you gain the confidence in the aircraft, so you are prepared to carry passengers and get a job as a professional pilot. Whether your goal is to fly a Boeing 747, a Cessna Citation, or a cargo plane, you need a Commercial Pilot Certificate to fly for hire.

In addition to learning how to fly professionally, you will also learn advanced aerodynamics and how to fly a multi-engine aircraft. These skills will be put to the test when you depart on your solo cross-country experience. After you have the obtained the required hours and skills, your instructor will submit you for the check ride. Once passed, you will have your Commercial Pilot Certificate and are well on your way to a career as a professional pilot.

Flight Instructor Courses


Once you have obtained your Commercial Pilot Certificate you are able to fly professionally for hire, but you won't be able to transition to the next phase of your career, whether that's working for an airline, cargo operator, or charter operator, without building substantially more experience. For the airlines, you must have 1500 flight hours of experience and as most people finish their flight training program with around 200 hours, there is quite a gap of hours that new commercial pilots need to build. In order to bridge the gap between the 200 hours a pilot has when they finish their commercial training and the 1500 hours required for airline jobs, most pilots decide to pursue their flight instructor ratings.


The flight instructor ratings allow a pilot to provide instruction to other pilots. This is the best way for a pilot to build hours because they can log their time flying with their students while also getting paid. This will be the right course for you if you are looking for a way to build hours without paying out of pocket to rent the aircraft yourself.

While it might seem unusual having newer pilots serve as instructors, it supports their growth and development as a pilot. Having to explain concepts to new students and demonstrate them in the aircraft reinforces their own learning. Having to teach something is a great way to ensure you understand it yourself and continue to learn and practice that concept.

If building hours as a flight instructor is the right path for you, then the course you will need to take is training for the Certified Flight Instructor (CFI) Rating. This rating helps you build your knowledge and experience while also sharing your love of flying with aspiring pilots. The course teaches you how to provide flight and ground training to new students and how to effectively evaluate and motivate them to achieve their goals. Once you complete the CFI Rating, we encourage our pilots to complete the other two optional flight instructor ratings, Certified Flight Instructor Instrument (CFII) Rating and the Multi-Engine Instructor (MEI) Rating. These two additional ratings enable pilots to build their skills and allows them to instruct a wider range of students which helps them build hours more quickly.

The CFII Rating enables pilots to instruct students during the instrument training. This course helps you develop the knowledge and experience to ensure you are safe and proficient to teach students to fly in the clouds. The MEI Rating allows pilots to instruct in the multi-engine aircraft which for us are the Piper Seminole and the Piper Seneca. The multi-engine instructor course gives you the skills you need to instruct in these aircraft. While these two additional CFI ratings are listed as optional, we do encourage our graduates to continue their training after CFI and get these ratings. It makes them more employable as they have additional skills and credentials that not all pilots possess.

While I have gone into detail about each of the ratings and courses we offer, HAA also has a course for those who are interested in a career as a professional pilot which includes most of these ratings in one program. Our Professional Pilot Program includes all the ratings needed to be a professional pilot, including the Private Pilot Certificate, Instrument Rating, Commercial Pilot Certificate, and Certified Flight Instructor Rating. The CFII and MEI ratings are listed as optional for this program, but again encouraged. As our school is primarily focused on those on the professional pilot track, this course is what most of our students select.

Our Professional Pilot Program has two tracks to accommodate students' different learning paces, the Standard and Accelerated tracks. The Accelerated track is designed for those seeking a faster career start and are willing to provide 7 days per week of availability. For students who select this track, they should expect to complete all the ratings from Private through MEI in 10-12 months and finish the program with just over 206 flight hours on average. This course is offered at our Redmond Campus at the Redmond Airport in Oregon. The Standard track is for those who need more flexibility in their scheduling but can still commit to 5 days per week of availability. Students on this track will finish the program with about 246 flight hours on average and will take 16-18 months to complete. This course is offered at our Hillsboro Campus at the Hillsboro Airport in Oregon.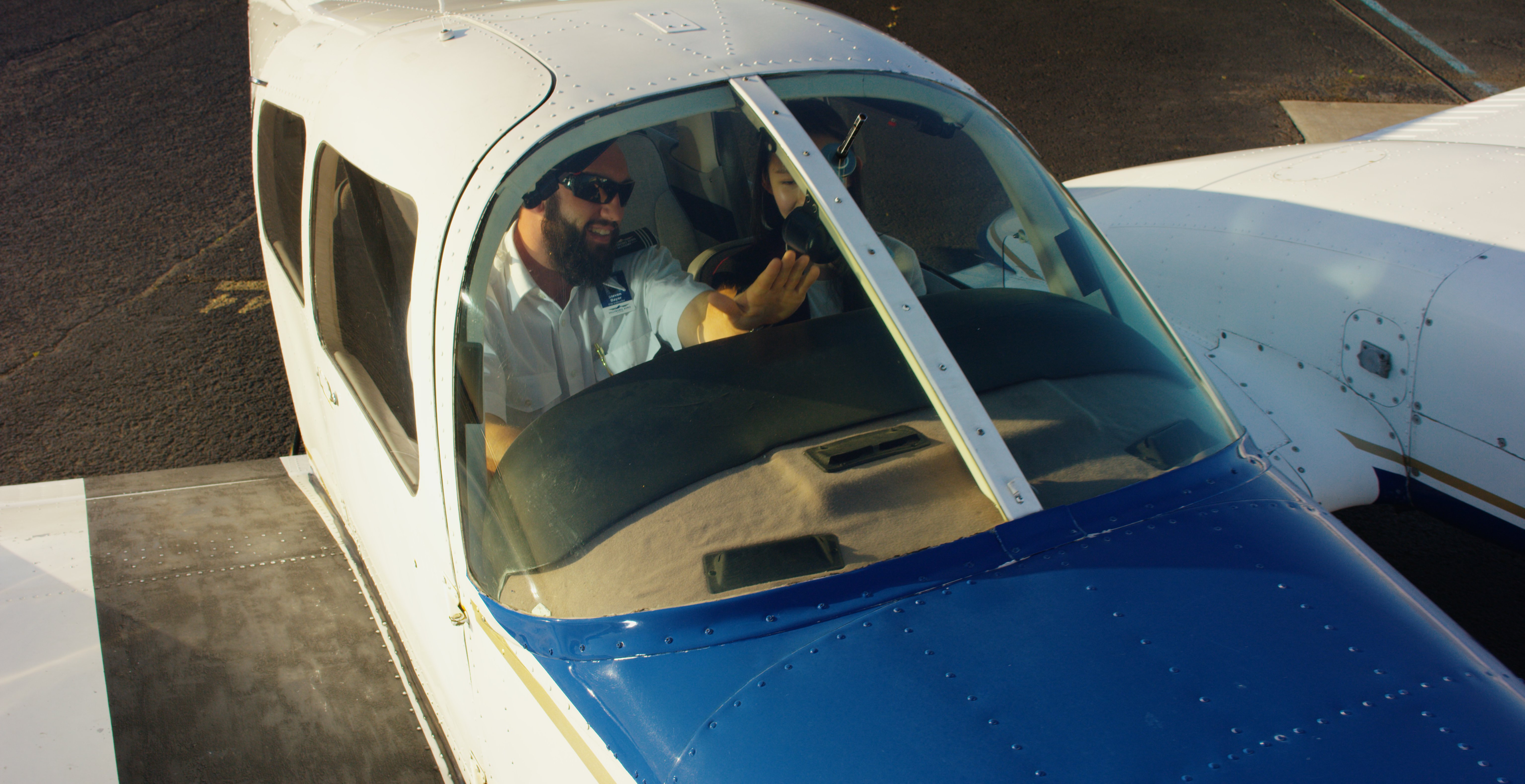 Choosing the Right Flight School
So, once you have selected the right course to meet your training goals, the other question that needs to be answered is how to go about choosing a flight school to help you meet those goals. There are several factors to consider when selecting a flight school, but there are a few criteria that we believe are important for prospective students to consider.
Accreditation - Accreditation holds schools to higher academic standards such as those used for colleges and universities. HAA is accredited by the Accrediting Commission of Career Schools and Colleges (ACCSC) which requires that we show proof of our training standards and outcomes, including our graduation and employment rates. This gives incoming students assurance of the highest quality training.
Certification - In addition to being FAA-approved as a Part 141 flight school, we also have numerous international certifications. These certifications include EASA, CAAC, and CAAV which emphasize the global nature of our flight school and offer opportunities worldwide for our graduates.
Visa Programs - Being able to offer both the M-1 and F-1 visa programs means we are one of a few flight schools that have options for students who have a variety of training goals. The F-1 Visa is particularly important to many students as it allows them to work as a pilot in the US for up to 23 months upon the completion of their training building valuable flight hours.
Flight Environment - Flight schools in sunny climates often rely on simulators to teach instrument flying. But the best pilots have built flight hours mastering the kinds of challenging weather conditions and diverse geographical features that the Pacific Northwest offers. This experience helps our graduates develop skills that will be valuable during their future careers.
Partnerships - The partnerships flight schools create with airlines, helicopter operators, and other aviation industry employers are key to helping a student's ability to obtain employment after the completion of their training.
Safety - While many flight schools will tell you that safety is their highest priority, it's important to know what to look for to confirm that fact. One thing to look for the prestigious IS-BAO (International Standard for Business Aircraft Operations) certification, the recognized standard for aviation safety. HAA is both the first flight school to achieve this certification and the only school holding Stage III, the highest level of safety management.
These are all good criteria to use as you determine which flight training schools have the structure and experience to support their students and prepare them for their future careers.
I know that I just shared a large amount of information with you, but flight training is an investment of your time and money. We at HAA want to ensure you have the knowledge and resources to help you select the right flight program to meet your goals. If you have questions as you continue your research, please feel free to contact our admissions team at info@flyhaa.com.