If you were to board a plane three decades ago, more times than not your pilot would have been male. Today, there is a higher chance that at least one of your pilots or even the captain will be a female. Although the percentages are changing as equality evolves, there is still room for improvement. Women in aviation have a long history breaking through barriers and changing norms to purse their desire for flight. Due to numerous events and more advocating for gender equality, women continue to take on a bigger portion of the aviation world.
To appreciate the advancements of women in aviation, we have to fully understand the history of women in aviation and how much we have evolved in the last century. Looking into the past of female aviators, we'll be able to see the statistics and growth of women's involvement in aviation. In the beginning, we will see a few stories on some historic women and focus on the circumstances that women were facing versus the reality of today.
History of Women Aviators
Some of the First Women Aviators
Amelia Earhart was the first woman pilot to fly a solo flight nonstop across the Atlantic Ocean in 1932. This was a big achievement for women aviators all over the world and broke many stereotypes for women. However, the history of female pilots started way before Amelia's great Atlantic solo.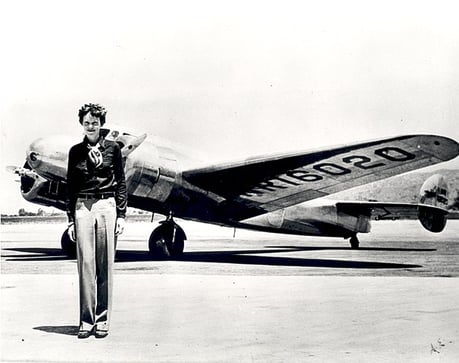 In 1910, Blanche Scott became the first ever women to fly a plane at just 18 years of age. When the aircraft Blanche was allowed to taxi became airborne due to a gust of wind, she was the first female to fly solo and reach an altitude of 40 feet. This was only the beginning for women in aviation. Women all over the world finally began stepping into their passion for flight and made many firsts for women pilots.
Bessie Coleman became the first Native American women to earn her certified pilot's license in 1921. After realizing she was restricted and unable to begin flight training, Bessie worked and saved enough to move to France for her training. During the developing times of commercial pilots, Bessie took on lessons on how to perform airplane stunts in order to make a living. She traveled to four countries for these advanced lessons before returning to the United States. Bessie made her first appearance as an airshow pilot in 1922 and became known as "Queen Bessie".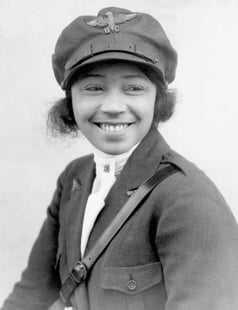 In 1930, Ellen Church, a pilot who was unable to secure work flying, proposed to airline executives that women be allowed to act as hostesses on planes. She was hired on a three-month trial basis by Boeing Air Transport and was selected as one of the first eight flight attendants for airlines. After Ellen Church's trial period was over, many other airlines began to adopt this position that that opened the door to females being allowed into the aviation industry which was very male dominated.
World War I and World War II
World War II left its mark on the aviation industry as it did on many other areas of society. As men were drafted into the war, women were left on the home front to care for children and be homemakers. However, this did not stop these women from pursuing their dreams. With many opportunities during this desperate time, women stepped up and worked alongside their male counterparts as they became some of first female air force pilots.
Marie Marvingt, a French pilot, conducted a bombing mission during World War I. At the beginning of her career in 1907, Marie flew balloons and flew across France and England. In 1910, she began flying airplanes and was the third woman in the world to gain her pilot's license. However, as World War I broke out, she was withheld from fighting as a pilot because she was a woman so Maire disguised herself as a man to serve as a front ground troop. Through her history and connections, Marie successfully joined the military air mission as a women pilot.
Sabiha Gökçen was a Turkish aviator. She trained on fighter planes and bombers at an air base in Eskișehir, earning her title as the first female fighter pilot in the world in 1936. Gökçen flew with 22 different acrobatic and bomber aircraft throughout her life, receiving multiple medals that recognized her achievements.
These achievements made by women pilots during the two world wars helped open the door for the next generations of female pilots. By 1960, there were 12,400 licensed woman pilots in the United States alone, and many of them were the first women pilots in their fields.
Women in Aviation Today
Shifting the focus to women in aviation today, women are pursing aviation careers at an increasing rate and opportunities are opening up more all the time. Women no longer have to disguise themselves as men to join the industry but rather are freely able to join the military, airlines, become test pilots, and support a variety of other industries with their aviation experience and skill. As we mentioned in our blog post on 8 Reasons Why Women Should Purse Their Pilot Career, there are endless job opportunities waiting for women pilots, especially as the world faces a looming pilot shortage that will affect every region of the globe.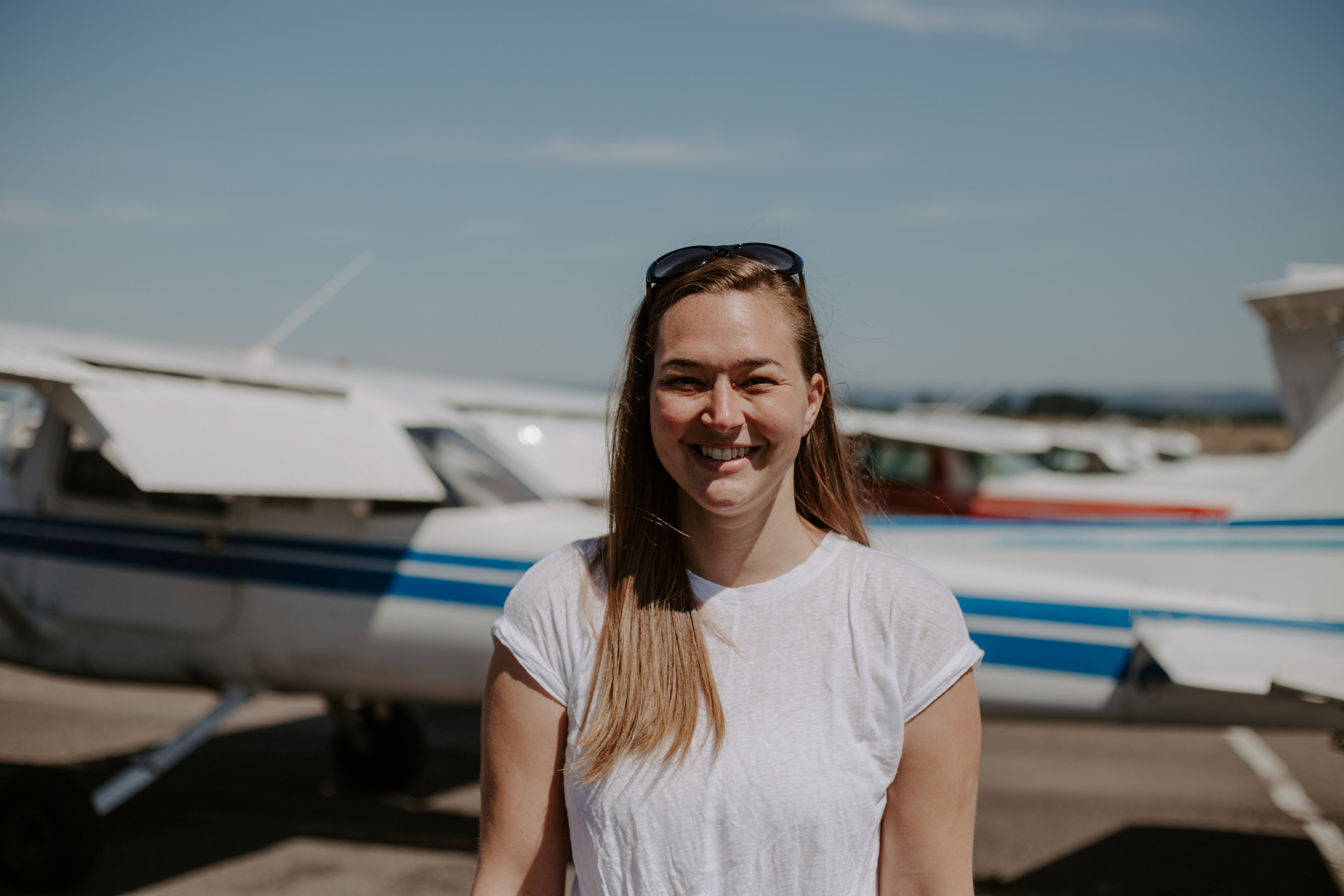 Total Licensed Woman Pilots
In 2017, the total number of women pilots was just shy of 43,000. A few years later in 2021, that number was close to 65,000 women pilots. The total number of pilots in 2021, both male and female, was 720,605 pilots. This means that women pilots only make up 9% of the entire pilot workforce. In the four years from 2017 to 2021, roughly 22,000 women have turned towards pursing an aviation career as a pilot and is a 51% increase from 2017 numbers to what we see in 2021 showing that while the total percentage is still small more women are joining the pilot ranks.
Female Flight Attendant vs. Female Pilot
Ever since 1930 and the breakthrough of flight stewardesses began with Ellen Church, the number of flight attendants grew rapidly. Since the first stewardesses, the doors have opened for more women to join the aviation field. However, recently, there has been a shift in the number of female flight attendants compared to the growing number of female pilots. In 2019, there were 52,740 women pilots that increased to a total of about 65,000 pilots in 2021. Comparing this to female flight attendants, in 2019 there were 194,578 versus 197,211 in 2021. The growth of flight attendants has slowed over the past few years while the pilot number are still seeing strong increases. More women are taking the step to move into the cockpit at airlines and those opportunities are finally available for them.
Advocating for Women In Aviation
Today, women pilots are still facing the difficulty of financing their aviation dreams. The good news is there are a lot more scholarships and financial resources available for women who are looking to pursue their pilot career. There have also been more groups and companies that are advocating for women to join aviation fields and are providing mentorship communities to guide students through their flight training. Women In Aviation International, Ninety-Nines and Whirly Girls are a few of the groups that have seen increased numbers in the recent years and are consistently providing resources and support to those that dream of flying. More airline, charter operations, and even branches of the military are also encouraging women to get into flight training now so they can help fill pilot jobs as the demand increases.
Opportunities for Women Pilots
The available jobs for women pilots today look very different than the available jobs we have seen in the past. As we looked at some of the early women in aviation, we have to remember how hard they worked to achieve their success and earn the position of pilot. Today, women are still achieving recognition for being the first licensed pilots, first solo flights, first fighter pilots etc. in many other countries. Recently, in 2019, Aarohi Pandit became the first woman pilot to fly a light sport aircraft solo across the Atlantic Ocean, Pacific Ocean, and Greenland ice sheets. This goes to show that women are still pushing to achieve all sorts of aviation dreams.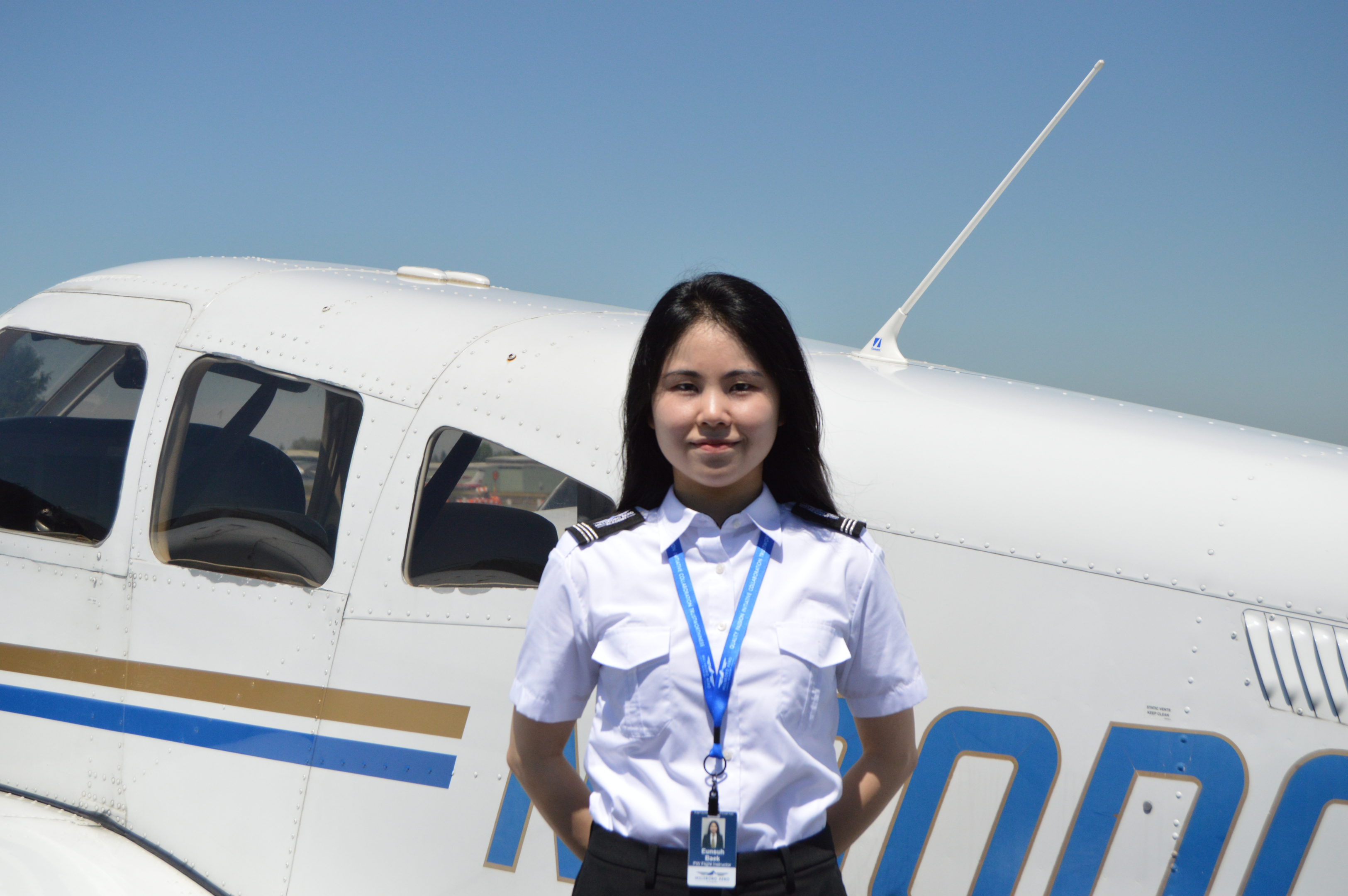 What's next for women in aviation?
Only 4% of airline pilots who hold an ATP certificate are women. Despite this fact, the Workforce Report found that more than a fifth of all pilots were women. It is possible that the number of female workers in the sector is increasing and that over time we will see more women pilots at the airlines.
The recent pilot shortage could be a way of attracting more female pilots, since more than 612,000 new pilots are needed worldwide over the next 20 years, according to the Boeing: Pilot and Technician Outlook. As the number of travelers increases and transportation picks up again post-pandemic, the current number of pilots will not be able to keep up. Many airline companies are advocating for more females to join their teams and are looking for ways to bring in more women in aviation.
As we are seeing the increasing demand for pilots, it is expected that additional funding opportunities and aviation community support will continue to grow to encourage more women to join the aviation field. We predict that more women will be taking seats in the cockpit and taking on captains roles in the coming years.
Questions on flight training for women?
If you're interested in learning about flight training and how to join the next generation of pilots, contact our admissions team today to get more information how Hillsboro Aero Academy can help you achieve your aviation dreams. You can reach our team at 1.503.726.3000 or info@flyhaa.com. We are excited to help you make your mark in this industry and get you started towards a career in aviation.